'True Detective' Season 2 Supporting Cast Includes Kelly Reilly And Abigail Spencer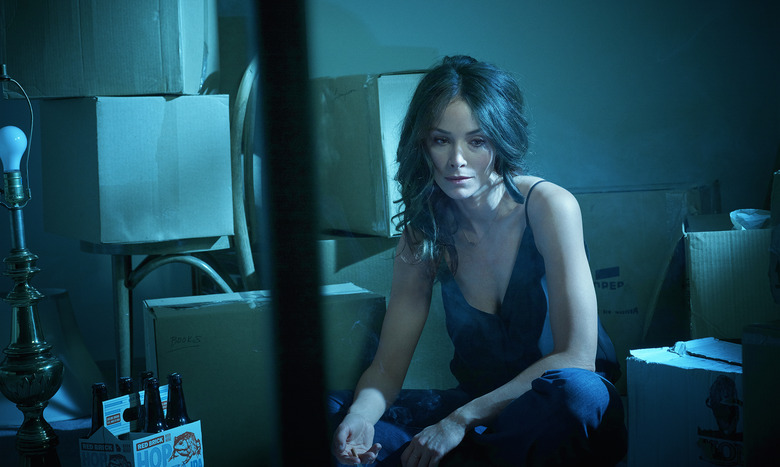 Now that Nic Pizzolatto's True Detective has more or less locked in its Season 2 leads, it's filling out the supporting cast. The HBO drama has set Michael Irby, Kelly Reilly, Abigail Spencer, and Leven Rambin for heavily recurring roles in the next run of episodes.
As previously reported, Colin Farrell, Vince Vaughn, Taylor Kitsch, and (probably) Rachel McAdams are playing the main characters. Hit the jump for the latest on True Detective Season 2 casting.
True Detective Season 2 is set in California and follows three police officers investigating the suspicious death of a corrupt California city manager. Farrell plays Ray Velcoro, a detective torn between his corrupt department and the mobsters who own him; Kitsch is Paul Woodrough, a young military veteran; and Vaughn is Frank Semyon, a career criminal. McAdams is expected to take the final lead role of troubled sheriff Ani Bezzerides, but hasn't quite closed her deal.
Details on most of the new characters have not been given, but we do know Irby will appear in five to six episodes (out of eight total) as Bezzerides' partner Elvis Ilinca. His TV credits include The Unit and Almost Human, and his film credits include Fast Five, Law Abiding Citizen, and Flight Plan. Rambin was recently seen in Percy Jackson: Sea of Monsters, The Hunger Games, and Chasing Mavericks.
Interestingly, Reilly and Spencer were in the mix when HBO was still looking for its Ani Bezzerides. Though they both lost out on that role, it seems HBO liked them enough to find new jobs for them. Reilly is a British actress known in the US for ABC's Black Box, the Sherlock Holmes movies, and Flight, while Spencer has been seen in Oz The Great and Powerful, Cowboys & Aliens, and SundanceTV's Rectify.
Shooting on True Detective Season 2 begins later this fall in California. Pizzolatto will once again write all eight episodes. Justin Lin will direct the first two installments.