'Evil Dead' Remake Team Reunites For 'A Man In The Dark'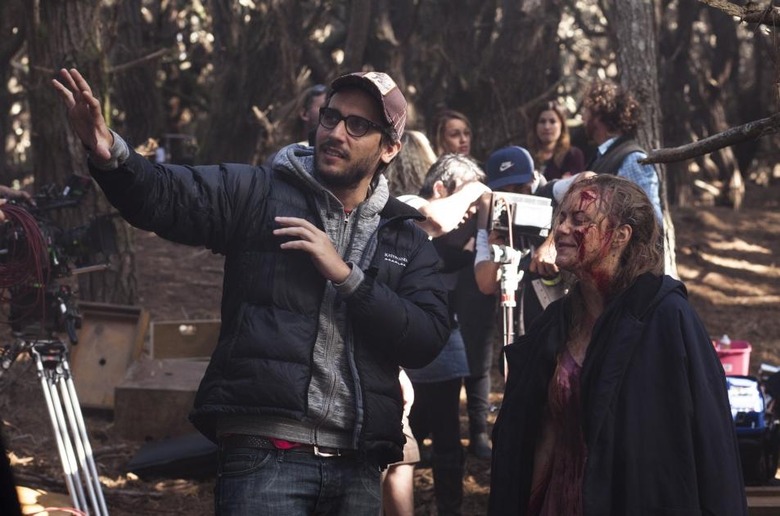 The whole crew behind the Evil Dead remake — producers Sam Raimi and Robert Tapert, director and co-writer Fede Alvarez, and writer Rodo Sayagues — are working together on a new thriller. The film is A Man in the Dark, which Raimi and Tapert's Ghost House Pictures is assembling now, with international sales about to kick off at next week's American Film Market.
Variety reports the following:
The story centers on a trio of teens who get away with perfectly planned home robberies and have targeted a reclusive blind man with millions of dollars in hiding. But as soon as they break into his home, the tables are turned and they find themselves fighting for survival against a psychopath.
There was a point when it seemed like this team was going to work together on a sequel to the Evil Dead remake, but news on that project has been quiet over the last year. First it was Evil Dead (remake) 2, then Raimi doing Army of Darkness 2... and now this film appears to be the real priority for the group. Which is great, really; I have more confidence and interest in a new project than in another Evil Dead movie.
(Late last year, original Evil Dead star Bruce Campbell downplayed reports – some of which were originally based on his own quotes — of both the remake sequel and Army of Darkness 2.)
Needless to say, Alvarez will direct A Man in the Dark while Raimi and Tapert produce. J.R. Young, Nathan Kahane and Joe Drake will exec produce.