'Star Wars Episode VII' Has One Action Scene Shot In IMAX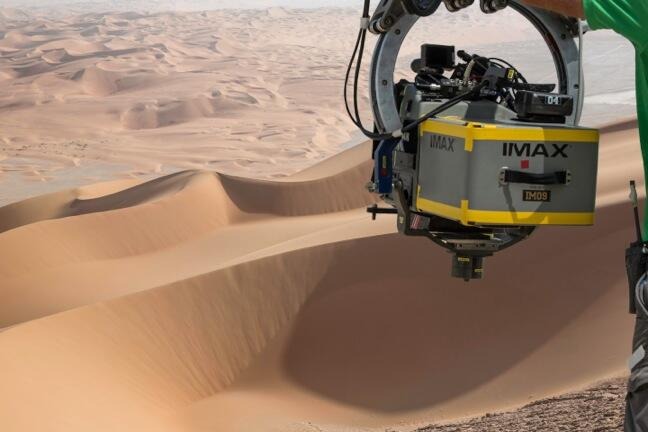 We've known for a long time that director JJ Abrams and cinematographer Daniel Mindel are shooting Star Wars Episode VII on 35mm film. Over the summer we learned something else: at least some portion of the film was shot on IMAX cameras. The photo that confirmed that data (above) showed an IMAX film camera, not one of the new digital systems used by Michael Bay on Transformers: Age of Extinction. So we know that the production is sticking with film.
Now we have a bit more info on the particulars of the Star Wars Episode VII IMAX shoot. As it turns out, there might be only one big IMAX sequence.
In a piece on the evolving role of IMAX in narrative filmmaking, Variety reports:
"The benefits outweigh the headache of shooting on Imax cameras," says Abrams, who used them for a single sequence in "Star Wars." "The opportunity to have an action sequence for this movie done in Imax's natural format was too delicious an idea to pass up. As a filmgoer, it's something I want to see."
That might be a bit disappointing to some people who were hoping to see a great deal of Star Wars shot on IMAX film. When Christopher Nolan is using the format for ever-larger portions of his films, a benchmark is set for everyone else. And seeing the landscapes of Star Wars in IMAX could be tremendous.
But we'll be happy to see this action sequence regardless when the film opens on December 18, 2015.