Neil Patrick Harris, Lily Rabe To Guest Star On 'American Horror Story: Freak Show'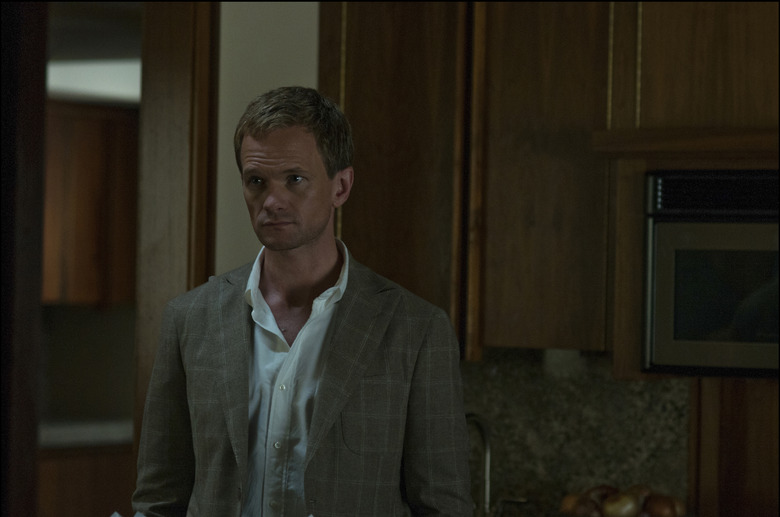 Elsa Mars' act is bringing in some very interesting people. Neil Patrick Harris and husband David Burtka (HIMYM fans may know him as Scooter) have just signed on for guest roles on American Horror Story: Freak Show, while Lily Rabe is set to reprise the role of Sister Mary Eunice McKee from American Horror Story: Asylum.
Hit the jump for details on the Neil Patrick Harris American Horror Story appearance and more.
All three guest stars will appear near the end of the season. As reported by EW and TV Line, Rabe will show up in Episode 10, the winter cliffhanger. Her visit will help explain how Naomi Grossman's Pepper (another Asylum crossover) gets from the freak show to Briarcliff Manor. Harris will be in Episodes 11 and 12 as a chameleon salesman. And Burtka will bring the season to a close in Episode 13, sharing a "sexy" storyline with Jessica Lange.
Rabe has been involved with every iteration of American Horror Story to date. She played Misty Day in Coven and Nora Montgomery in Murder House. Both Harris and Burtka are new to the show. But Harris has shown interest before, and showrunner Ryan Murphy has reciprocated. "He's game; he had very specific ideas about what he wanted to do and I have specific ideas," he said of Harris earlier this month.
American Horror Story: Freak Show aired its fourth episode this week. Now in its fourth season, American Horror Story is more popular than ever. The Freak Show premiere was the most-watched telecast in FX history, with 10 million total viewers. And FX is showing its appreciation. Not only did it renew American Horror Story for a fifth season just days after the fourth season premiere, it also gave Murphy an entirely new anthology series called American Crime Story.American Horror Story: Freak Show airs Wednesdays at 10 on FX.