This Week In Trailers: Before I Disappear, Remote Area Medical, Timbuktu, Banksy Does New York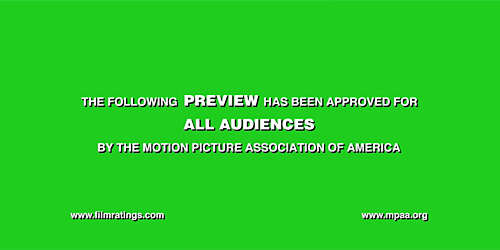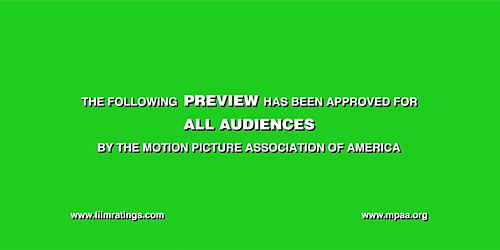 Trailers are an under-appreciated art form insofar that many times they're seen as vehicles for showing footage, explaining films away, or showing their hand about what moviegoers can expect. Foreign, domestic, independent, big budget: What better way to hone your skills as a thoughtful moviegoer than by deconstructing these little pieces of advertising? This week we spend some time with Banksy, get medical help to those who need it most, travel to a distant land to see how the other half lives, and get to know a couple of people who didn't want to get to know each other.Before I Disappear Trailer
So, I hear this phrase a lot as I work my tuchas off every morning to P90X before I get lapped by everyone in the video: activate and elongate.
It's fitting here because in the process of getting muscles ready to burst with energy you have to wake them up and then prime them for action. When director Shawn Christensen won an Academy Award for his short Curfew last year he was just activating those muscles to go the distance with this story. It's curious that he's decided to keep with the material that won him critical acclaim but this feature length attempt at genuinely making his mark is wondrous. Yes, the narrative's a little wobbly with the number of times we've been exposed to the kid who is being left alone with someone who might not be the best choice for said leaving alone but I could care less. The reason why, though, is because this trailer is so damn strong. We drift in and out of comedy, drama and hallucinatory states of consciousness that completely upend what is usually reserved for wacky sitcom pablum. I like these people, I like this story, I like the way things don't linger too long in any one area and, by the end, I am left feeling hopeful not only for these kids to succeed but that what we have here is something warm, fresh and fizzy. A warm hug on a cold afternoon.
Timbuktu Trailer
This is an experience.
I don't suppose to know anything about what's afoot here but what's contained in this trailer is something akin to a commercial that doesn't ever tell you what it's selling but, because it's so effective at keeping your attention, you can't do anything else but watch it and let it wash over your eyes. In this, director Abderrahmane Sissako's critically acclaimed film about "the life and dignified resistance of men and women in Timbuktu who seek to live according to their culture and traditions while at the same time integrating modern communication media" you don't see anything but moments. Moments shared between people. People who love, who look ready to fight, who love their children, and who seem very much like us. It feels humanizing to be shown a culture much different, but so similar, to our own. And, while we do not know what might be the catalyst of change in this movie, it seems almost irrelevant. I'm left agape at how delicate this feels to my eyes and what must be a moving portrait, a slice of that life, of these people's lives.
Remote Area Medical Trailer
I don't care where you stand on this issue but our health insurance system is broken in the United States of America.
I remember being in college and taking a sociology class that for any issue where someone could say "Yeah, but..." and then regale the masses for a one off of how their experience was different than the one being talked about the professor would kindly rejoinder with a "Thank you, for your sample of one." It follows, then, that it would be a sample of many, to be sure, if people believe everything's a'ight with the way people pay, and are covered, with health insurance. Anyone who works, doesn't work, who have to pay for insurance, who don't pay for insurance, who have seen outrageous deductibles, have any experience at all with our medical system surely can relate to the heartbreak you feel for the woman who kicks off this trailer. To decide whether you spend money on food or medical care cuts to the quick about what we're talking about and filmmakers Jeff Reichert and Farihah Zaman let this moment sit for a moment before crashing down with the narration from one of the film's subjects that the medical services that are helping countries like Africa are being scaled back in order to help people here in America. Take your pick of moments that are easily understood and are devastating: people sleeping in cars to get medical care, to get their teeth looked at, to get a mammogram. So little is being done to sell us on the idea of this movie than it is selling us on the state of healthcare in some parts of our country. Is it a right or is it something else entirely? This trailer only posits what is possible when medical services become available to those who cannot afford it. Feel good, yeah, but hopefully it's equally as insightful.
Banksy Does New York Trailer
Must-see TV.
Director Chris Moukarbel's last documentary, Me at the Zoo, a movie about Internet celeb Chris "Leave Britney Alone" Crocker, won him a smattering of critical attention. This, his follow-up, seems like it's about everything you would expect out of a document showcasing what in the world happened when Banksy descended upon NYC for a 31 day residency. Say what you will about his art and its popular visibility among the masses, it's certainly not on the level of Jeff Koons or Thomas Kinkade, his presence in New York City was exciting. It got people whipped up, excited and genuinely crazy about what was to come next. It's not easy to cut through the fractured entertainment people consume on a daily basis and this teaser perfectly captures the energy and attention of people who were at the epicenter of it all and hopefully this is a nice companion piece to everything Banksy set out to accomplish under the cover of secrecy.
Nota bene: If you have any suggestions of trailers to possibly be included in this column, even have a trailer of your own to pitch, please let me know by sending me a note at Christopher_Stipp@yahoo.com or look me up via Twitter at @Stipp
In case you missed them, here are the other trailers we covered at /Film this week:
Late Phases Trailer – Interesting.
Nightcrawler Trailer – Alright, OK, I get it, this movie's great.
A Girl Walks Home Alone at Night Trailer - Strikes the perfect balance of originality and uniqueness.
Comet Trailer – Did not expect to have this resonate as well as it does. It's pretty fantastic.
The Last Scout Trailer - Not for me.
Paddington Trailer – The live action portion seems harmless enough but that bear, the bear, looks downright creepy in his MoCap form.
Marco Polo Trailer - Exciting trailer but I'm not buying.
Zero Motivation Trailer – Seems interesting enough but I don't know if it connected as well as it should.
Babylon Trailer - About as scintillating as you can make a TV promo.
Serena Trailer – Leaves me feeling underwhelmed and hollow.
Ex Machina Trailer – Please don't be terrible. Please don't be terrible.
12 Monkeys Trailer – No thanks. I'll stick with my halcyon memories of the film.
Starry Eyes Trailer -Gonzo. Yes.
The SpongeBob Movie: Sponge Out of Water Trailer – Kids will love it.