Kevin Feige Explains How 'Civil War' Works Without Secret Identities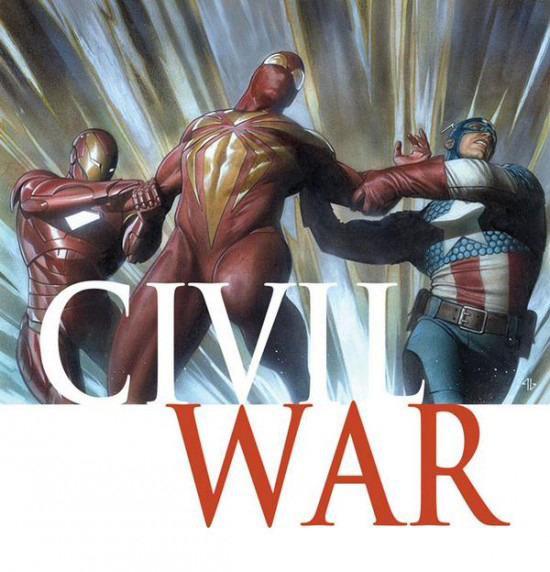 One of the big announcements in Marvel's press event this morning was the reveal that the third Captain America film is Captain America: Civil War. That's based on a comic book storyline in which Iron Man and Captain America are at odds over the idea of government oversight and hero registration. So how does Marvel do a Civil War storyline on screen when the company doesn't have a few key elements of the comic incarnation — namely Spider-Man and secret identities? Asked about the story, Kevin Feige explained how the Marvel Civil War movie will work.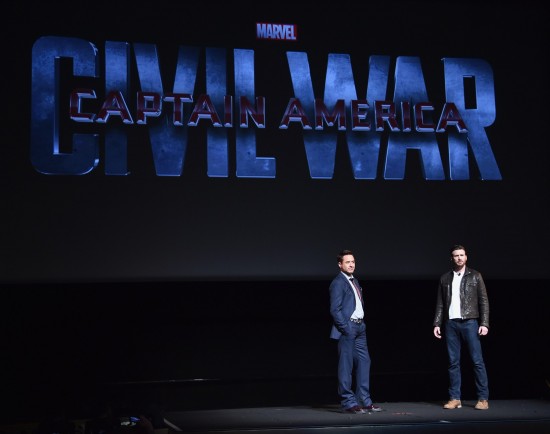 Feige took part in a small Q&A after the big press event ended. There, Peter asked him about Civil War. Here's Feige's comment, which dodges the Spider-Man aspect entirely. But he does talk about secret identities.
I don't want to give too much away, but needless to say, the generalities of the act are the same. Something happens, perhaps it's cumulative for things that have happened though all of the movies leading up to this point. It has made the governments of the world say "we need to have some oversight of these guys. They need to report to somebody. So it becomes more... it falls under that umbrella, rather than "you have to take off your mask." It's not about the secret identity thing, as much as it is about, overall, who reports to who, and who can agree to oversight committee. Because as of now, in Avengers 2, there is no more security council, there is no SHIELD, obviously. Stark is paying for it, Captain America is running it, and things occur that will make governments begin to question.
Here's video of Feige's comment. We're uploading a better version, and will update once that processes through YouTube.
Captain America: Civil War is scheduled for release on May 6, 2016.