Chadwick Boseman Is 'Black Panther' On November 3, 2017; Check Out Official Concept Art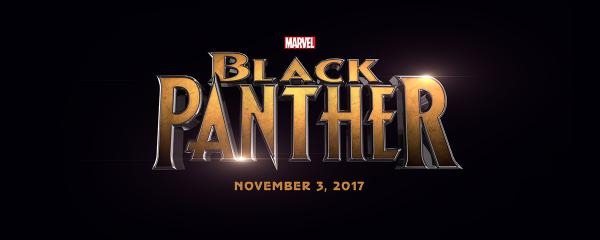 It's been rumored for years but it's finally happening. Marvel has announced the Black Panther release date: the film will hit theaters on November 3, 2017. Chadwick Boseman has been cast as the character, and he will make his debut in costume in the third Captain America film, Captain America: Civil War. See some official concept art, tweets and the full press release below.
While we got the basic casting info from Marvel's event, Deadline reports that Boseman has a five film deal that begins with Civil War and "continues through Marvel's just-unveiled Phase Three line-up."
Here's the official Black Panther concept art.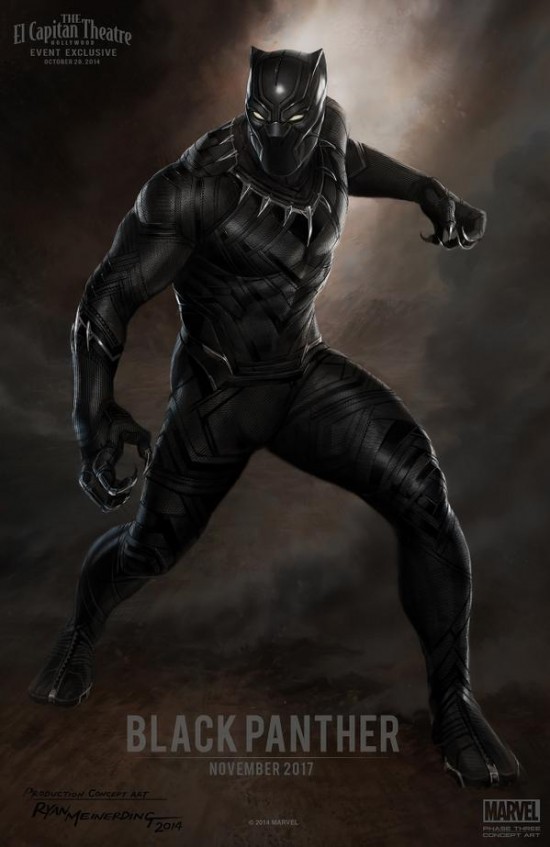 And here's Boseman on stage with Captain America and Iron Man:
And video of his introduction:
Downey asked Boseman if he'd like to pick a side between the two, to which Boseman said the following: "Iron Man, Cap, as much as I respect you both, Black Panther is kind of his own guy." The pair played Rock Paper Scissors for his services and then Boseman said, "In all seriousness I'm blessed to be a part of this Marvel Universe and working with you both. I'm looking forward to making magic together."
Feige confirmed that we've already seen a lot of seeds leading up to this film. Yes, there was an easter egg in the Avengers 2 trailer that leads back to Black Panther. There's family drama and he's a bit of a prince who may become king. The film will deal with "how the isolationist country of Wakanda encounters the rest of the world."
Kevin Feige joked about the fact that Boseman's casting wasn't leaked: "I like that Chadwick, for the most part — I think there's always been speculation on lots of good actors for Black Panther — but I'm glad that didn't leak in earnest, the way every single other actor in human history that is of a certain age has been for Doctor Strange."
He also explained that Boseman will make his debut in Captain America: Civil War.
With Black Pather, what our little song and dance at the end was meant to signifiy, and I'll just clarify it for you: he is definitively a big part of Civil War. We will meet him for the first time in Civil War, in costume.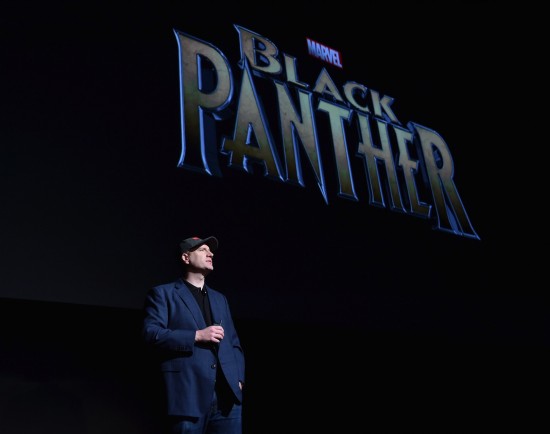 Here's Robert Downey Jr.'s tweet about it:
The @Marvel universe is now even larger. Ladies and gentlemen, welcome Black Panther... pic.twitter.com/X0G7whoVbL

— Robert Downey Jr (@RobertDowneyJr) October 28, 2014
Here's the official Marvel Press release:
Fans have clamored to see Black Panther make the jump to the big screen in his own solo adventure, and come November 3, 2017 they'll get just that!As part of his presentation of the full slate for Phase 3 of the Marvel Cinematic Universe, Marvel Studios President Kevin Feige has announced that Chadwick Boseman will bring the Black Panther to life beginning with his role in Marvel's "Captain America: Civil War," in theaters May 6, 2016, before starring in his own solo film, Marvel's "Black Panther," on November 3, 2017."I'm blessed to be a part of this Marvel Universe, and to work with you both, and I look forward to making magic together," Boseman said after taking the stage with both Robert Downey, Jr. (Iron Man) and Chris Evans (Captain America)."Black Panther and all of Wakanda is one of the most interesting characters in Marvel history," remarked Feige. "Something I already showed you today contains an Easter egg that leads directly into 'Black Panther.' He's a bit of a prince, he may even become a bit of a king, but it's all about how this isolationist country meets the world. Maybe it goes well, maybe it doesn't."Plus, we've got your first peak at the Panther's look with some special production concept art by Ryan Meinerding, which fans attending the Phase 3 event at the El Capitan Theatre in Hollywood received as a special poster giveaway!Stay tuned to Marvel.com for the latest on "Black Panther" and the rest of the Marvel Cinematic Universe as it develops!