'Guardians Of The Galaxy 2' Release Date Moved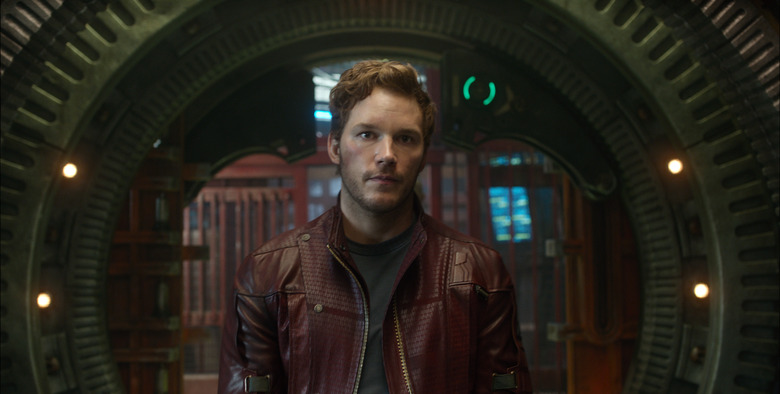 We'll be reuniting with Star-Lord and his ragtag gang of misfits a bit earlier than expected. Marvel Studios is now set to release Guardians of the Galaxy 2 on May 5, 2017, about two and a half months earlier than the July 28, 2017 date originally revealed at Comic-Con. July 28 date will now be taken instead by Thor: Ragnarok.
James Gunn will return to write and direct Guardians of the Galaxy 2. Also expected back are all the members of the core Guardians of the Galaxy cast including Chris Pratt, Zoe Saldana, Dave Bautista, Vin Diesel, and Bradley Cooper.
Get the full announcement after the jump.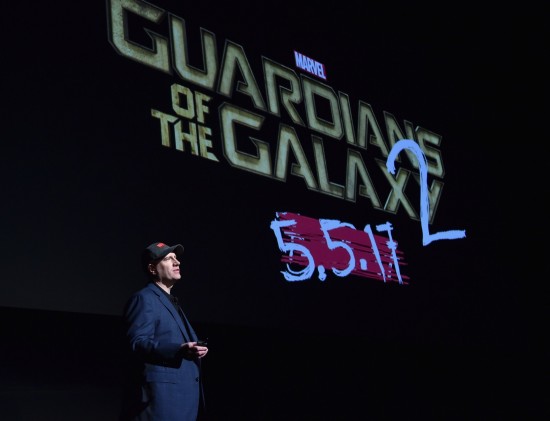 Here's the official Marvel press release announcing the Guardians of the Galaxy 2 release date change.
We previously reported that the sequel to Marvel's hit "Guardians of the Galaxy" would cruise into theaters in July of 2017...but Star-Lord and his crew have had a change of mind!
The Guardians will now return May 5, 2017, with writer/director James Gunn also returning to helm our oddball heroes' next adventure.
While we can't give you a title or any more details just yet, fret not, because we've got plenty of other news coming your way on Phase 3 of the Marvel Cinematic Universe! Stay tuned to Marvel.com for the latest on the Guardians and more as it develops!
Hilariously, and very appropriately, the announcement was subtitled "You're Welcome."
While Marvel isn't ready to give away details on Guardians of the Galaxy 2, there are lots of clues and theories already floating around if you're paying attention. Russ posted a very thorough rundown of everything we knew about Guardians of the Galaxy 2 as of a couple of months ago; since then, we've also learned that the sequel will involve more female characters (but not Carol Danvers, who'll be off doing her own thing) and that Star-Lord's family history will be changed from the comics.
In his post-event Q&A, Kevin Feige was asked a bit about Guardians 2.
Will Cosmo [the dog briefly seen at the end of Guardians] have a bigger part in Guardians of the Galaxy 2?
The great thing about Guardians, seriously, is that there's no lack of characters we can do fun things with. Is Groot going to be small, is Groot going to be big? Is Cosmo going to come back, will he speak? What's that duck doing? Where's the Collector? All of those are questions we like having fun with. We developed them, and when Mr. Gunn returns from Tokyo, those will be the questions we start to  move through.