'Doctor Strange' Will Be Out November 4, 2016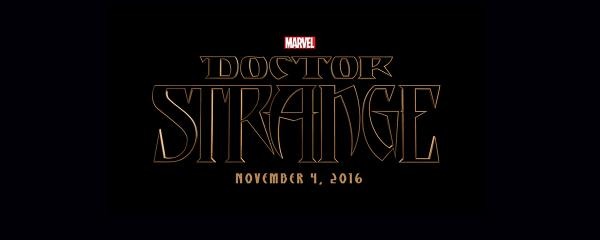 At today's Marvel Studios event, they announced that Doctor Strange will be released November 4, 2016. Scott Derrickson will direct but Benedict Cumberbatch was not confirmed to star. After the event ended, Kevin Feige said that when someone is confirmed, Marvel will announce the deal. We have more below.
Kevin Feige said "The idea of this film is to open up another corner of the Marvel Cinematic Universe." In the film, Doctor Strange will have an accident that ruins his hands; subsequent training with the Ancient One will help him tap into the supernatural. To do that he'll use both his hands, and his thoughts.
Feige said that they already have Earthbound heroes and cosmic heroes, but now they'll "enter the world of Parallel Dimensions." Derrickson will be "creating visuals the likes of which we haven't seen in any Marvel movie before" and ones that "Hopefully, you haven't seen in any movie ever."
Also of note, Feige said if there was official casting to be announced, it would have been announced.
I can say that if it were confirmed, we would have introduced him. I like that Chadwick, for the most part — I think there's always been speculation on lots of good actors for Black Panther — but I'm glad that didn't leak in earnest, the way every single other actor in human history that is of a certain age has been for Doctor Strange. So along with everything else, [Doctor Strange] will be announced maybe this afternoon? Next week? Next month? Sometime before the release of the movie.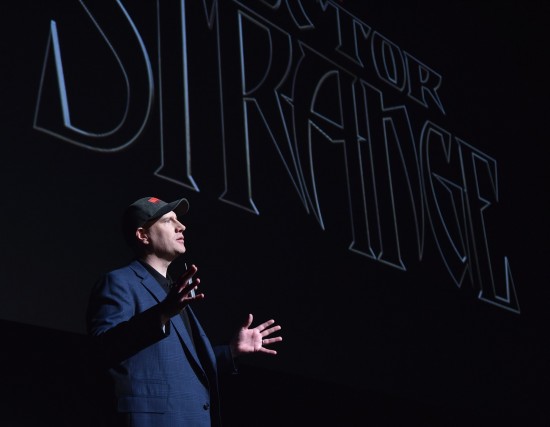 Here's the official press release:
Come November 2016, the good Doctor is in!At a special presentation at the El Capitan Theatre in Hollywood, Marvel Studios President Kevin Feige announced Marvel's "Doctor Strange" would hit theaters November 4, 2016, marking the hero's big screen debut.Scott Derrickson will direct the film introducing the Master of the Mystic Arts to the Marvel Cinematic Universe."It takes a while to work on these movies before they're ready to come to you in theaters," said Feige. "Doctor Stephen Strange, brilliant neurosurgeon, bit of an arrogant fellow who gets in a car accident and ruins what he thinks are the tools of his trade: his hands."In the Marvel Cinematic Universe version of the supernatural, that involves everything from quantum mechanics to string theory. The idea of this film is to open up a whole new corner of the cinematic universe. We want to enter, through Strange, the world of parallel dimensions."Stay tuned to Marvel.com for the latest on "Doctor Strange" and the rest of the Marvel Cinematic Universe as it develops!