Marvel Studios Reveals Full Phase Three Calendar, Watch The Entire Marvel Announcement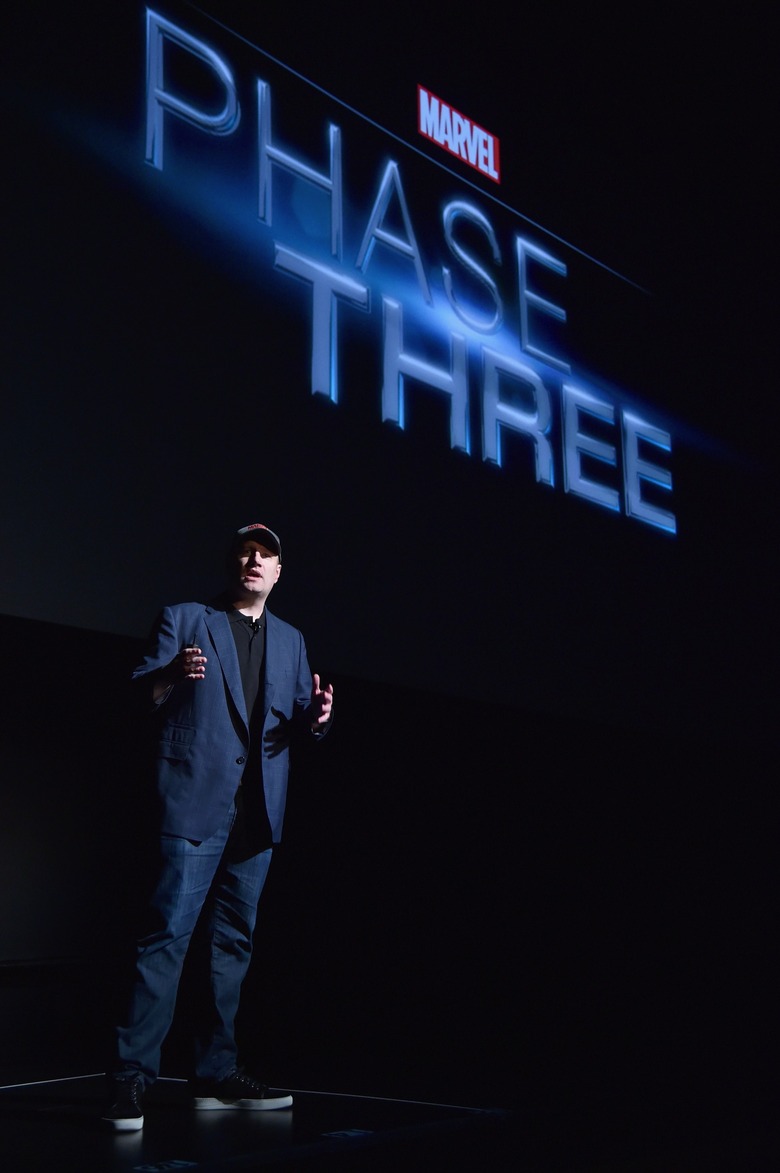 It's been one hell of a day for Marvel fans. At a press event today the studio unveiled its full Phase 3 calendar, consisting of nine films. In order, they are:
Click any of the above titles to learn everything we know about the newly announced projects. More details on the Marvel Phase 3 calendar after the jump.
Here's an image of the dates from the stage at the Marvel Studios event: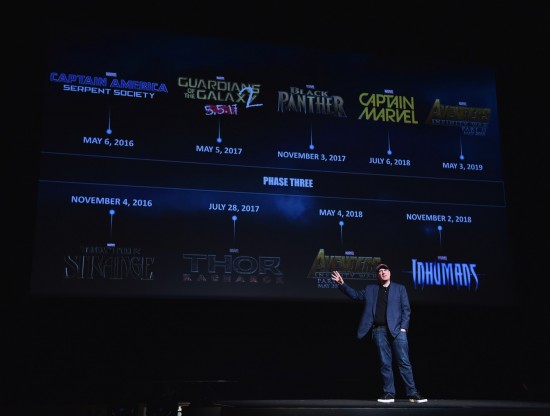 And here's a collection of all the titles in one: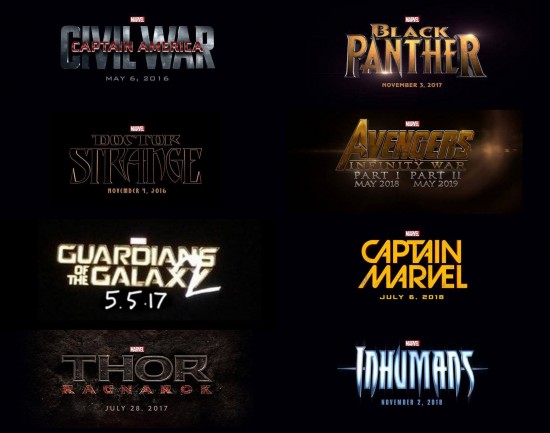 You can watch an entire video of the Marvel Event captured by a fan below:
Meanwhile, it seems Ant-Man, which is already dated for July 17, 2015 is now being considered the last film of Phase 2, rather than the first film of Phase 3. Even with that shift, Phase 3 promises to be Marvel's most ambitious yet. Phases 1 and 2 consist of six films each; Phase 3 has nine, including four brand-new franchises.
But those who've been paying attention shouldn't be surprised. Kevin Feige has said before that he hopes Marvel could release three or four pics a year. At the event, he said the $7 billion earned by the MCU movies to date "gave us the confidence" to launch new franchises built around new characters. "The studio is firing on all cylinders," he said. "It made us comfortable for the first time to increase to three films a year without changing our methods at all."
As amazing as this list looks, we couldn't help but notice which titles weren't on it. There's no Hulk, Hawkeye, or Black Widow. Nor is there an Iron Man 4, though Robert Downey Jr. is confirmed to be sticking around the Marvel Cinematic Universe for some time yet. That's not to say those hoped-for projects will never happen, but they look very unlikely to happen in the next five years.
For all the official press releases regarding Phase 3, head over to Marvel.com.