Daniel H. Wilson Offers A 'Robopocalypse' Update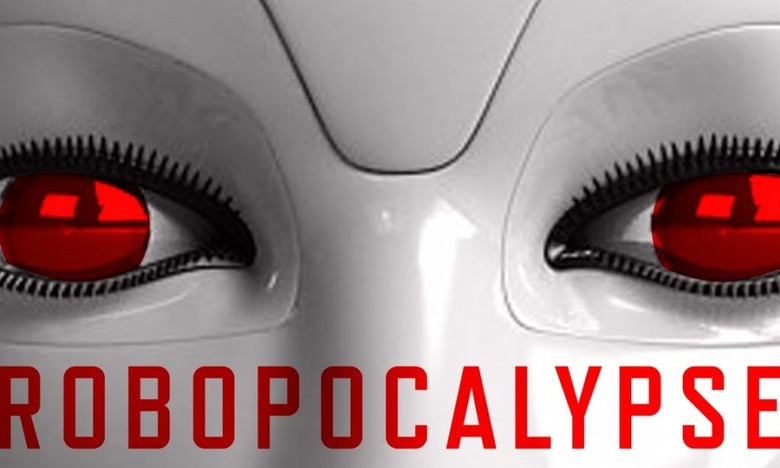 What's up with the Steven Spielberg film Robopocalypse? At one point it was all set to be his next film, but that was back in 2012. The script was being developed by Spielberg and Drew Goddard as Daniel H. Wilson wrote his novel. Actors such as Chris Hemsworth, Anne Hathaway and Ben Whishaw were all said to be in line for roles in the film about — as the title implies — "a global war between man and machine." But in early 2013 the film was pushed back to development status, with no indication of what the future might hold. Now there's a small Robopocalypse status update from Wilson.
Robopocalypse author Daniel H. Wilson spoke to Den of Geek about the status of Spielberg's adaptation of the book.
It's basically in the queue as far as I know. You know, Spielberg has other movies that he's directing right now. But Robopocalypse has certainly been worked on. I'm sure that Dreamworks is still very excited about it. That's what all indications are. It's just about being patient, you know? I think one of the films on Spielberg's slate is The BFG, and that's been floating around for about ten years!. I don't really know what a timeline is, but that's certainly normal. So I'm just being patient and working on all my projects. It would be some wonderful bonus points if that ever comes together.
Since the postponement of this film, Spielberg has made Lincoln, and is now shooting his Cold War thriller with Tom Hanks. He plans to shoot The BFG, mentioned by Wilson, in early 2015. After that the director's slate is open once again. Will Robopocalypse be next? We have no way of knowing.
That said, back in 2013 Spielberg explained the delay in a manner that makes it sound like a good idea,
(In terms of the delay), I found another way to tell the story. I had an epiphany and I only have had these a couple of time [sic] during the course of my work and whenever those voices occur, I need to listen to them. I found another way to tell the story, it's a much more personal story for me. I let my cast and crew go make other movies, while I take a half a year to get it to the place that I need it.