'Zero Motivation' Trailer: 'Office Space' Meets The IDF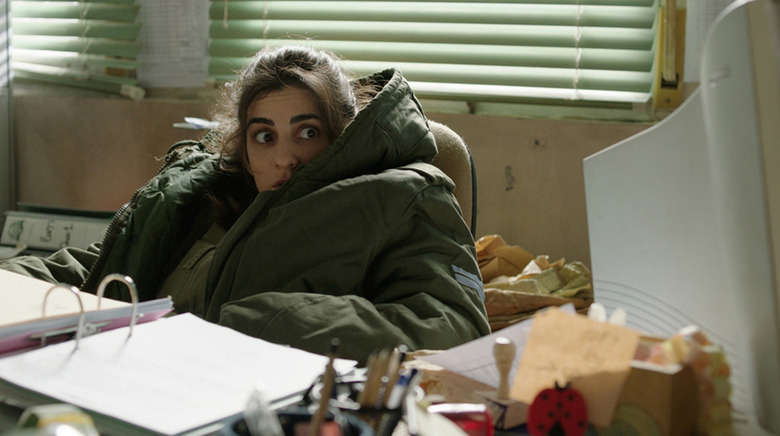 Each year, there are a handful of films that don't quite seem to get the attention they deserve. Maybe they don't star the right people or premiere at the right festivals, or maybe they suffer from plain bad luck. Whatever the case, the Tribeca Film Festival entry Zero Motivation is up there for me as one of the best films of 2014 that few people have heard of, much less seen.
The first feature from Talya Lavie, Zero Motivation centers around female Israeli soldiers stationed at a remote base. But it's more Office Space than Black Hawk Down. When these young women aren't filing papers or making coffee under their supervisor's watchful eye, they're playing Minesweeper and plotting elaborate pranks. Watch the Zero Motivation trailer after the jump.
Zero Motivation is unique simply by virtue of being a female-centric military satire from a female filmmaker. When's the last time you saw one of those? But all that aside, it's just plain good: sharp, funny, a little dark, and not afraid to get weird. Lavie is impressively assured for a first-timer, and the lead performances by Dana Ivgy, Nelly Tagar, Shani Klein, and Tamara Klingon are note-perfect as well.Zero Motivation opens December 3. Here's the plot summary from Tribeca, where Zero Motivation won Best Narrative Feature.
Filmmaker Talya Lavie steps into the spotlight with Zero Motivation, a zany, dark comedic portrait of everyday life for a unit of young, female Israeli soldiers. The human resources office at a remote desert base serves as the setting for this cast of characters who bide their time pushing paper and battling in computer games, counting down the minutes until they can return to civilian life. Amidst their boredom and clashing personalities, issues of commitment—to friendship, love, and country—are handled with humor and sharp-edged wit. A decorated veteran herself (of film) with time spent at Sundance Labs, Berlinale, and MoMA, Lavie combats the status quo by flipping genre on its head and bending gender roles to a delightful extreme.