Watch The First Six Minutes Of Vampire Mock-Doc 'What We Do In The Shadows'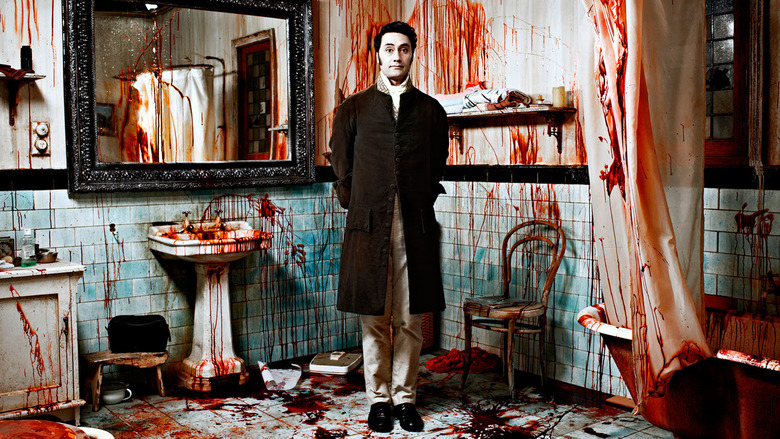 Written and directed by Taika Waititi and Jemaine Clement, What We Do in the Shadows is a funny mock documentary that exposes the nighttime world of New Zealand's vampire underworld. Though in fact, the scene is more like a dysfunctional flat than an "underworld," even though the flatmates are all, technically, monsters. As monsters go, some of them seem pretty OK. Now, just a few weeks before the film opens in the UK, we've got the first six minute of the comedy for your enjoyment. Watch the What We Do in the Shadows opening below.
Video via Metrodomefilm and Empire. What We Do in the Shadows hits UK theaters on November 21, and will be released in the US on
Viago, Deacon, and Vladislav are three vampires living together and trying to cope with modern life; from paying rent, doing housework, and trying to get into nightclubs, they're perfectly normal – except for their immortality, fangs, and thirst for human blood. When their 8000 year-old housemate, Petyr, turns 20-something Nick into a vampire, the guys must guide him through his newfound eternal life. In return, they are forced to learn a thing or two about modern life.