Could The First 'Star Wars Episode VII' Trailer Be Coming This Year?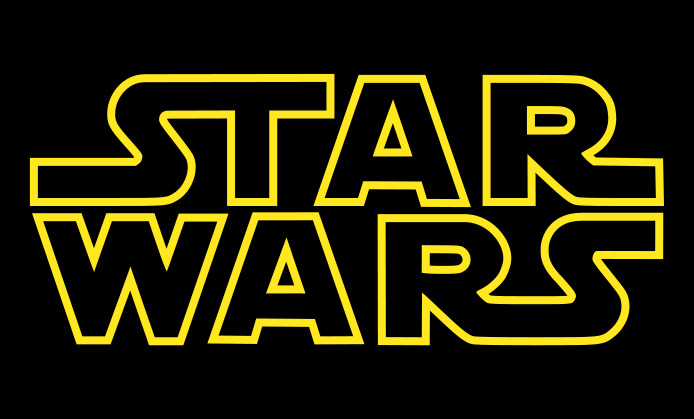 Interstellar, Inherent Vice, Guardians of the Galaxy... as excited as I was for all those films coming into 2014, the thing I'm still most looking forward to is the Star Wars Episode VII teaser trailer. The problem is, with the film hitting in December 2015, the odds of that trailer coming out this year seem really slim. Some new buzz is circling the Internet, however, that not only says that director J.J. Abrams has already cut a trailer, but that John Williams is writing music for it, and it'll be out at some point before the end of the year. Is that possible? Below, we'll present the rumor and break it down.
The rumor originated at John Williams Fan Network, via JediNews. It reads as follows:
A reliable source just said JW received a trailer from JJ Abrams on Monday, Oct 20.  JW has already written new Star Wars music to accompany this trailer.  This new trailer music will feature new music and will be recorded on November 15 in LA with full orchestra.  Still determining if the score will be recorded in London due to advanced age of composer/conductor.  14 hour flight to LA not too kind on 82 year old.  This is all a secret and this message will be deleted shortly.
Now, we at /Film headquarters had heard rumblings outside of that story about the Star Wars 7 teaser trailer maybe coming out this year. (And we've theorized about the release date before.) So it's possible. Is it probable, though? Here are a few point/counterpoints:
Previous trailers: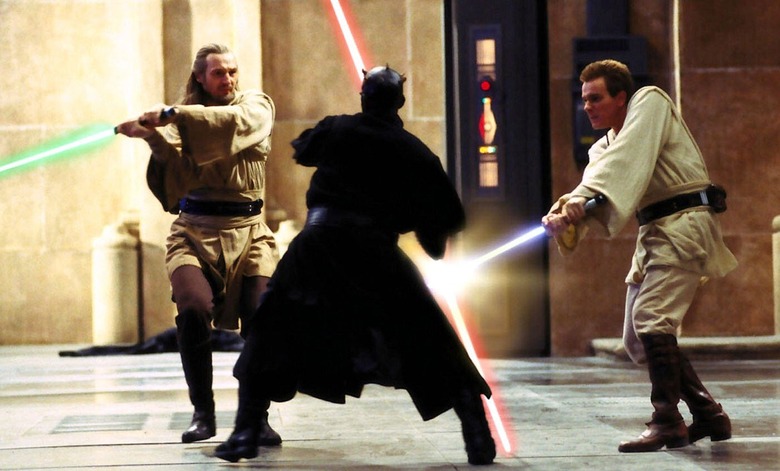 For the prequels, the teaser trailers were attached to films in late October/early November, each about seven months before a Memorial Day release. That would suggest it's way too early for a trailer to be out, especially since filming hasn't even finished. (Star Wars Celebration in April would better fit that established timeframe.)
However as the December release confirmed, Lucasfilm is willing to change up strategies. Just because things were done one way before doesn't mean it has to happen that way again. Before now, we've never had a live-action Star Wars film open outside of May. Now, there's a unified story group, and we're getting a movie per year, so why not do something different and release a trailer a year out?
Plus, if you assume Episode VII will have some kind of teaser for the first spin-off, that would be one year in advance of that film.
Film placement: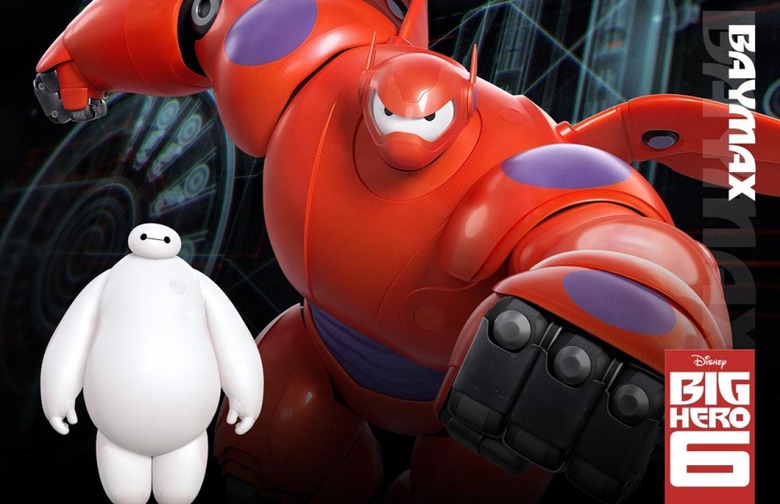 Disney paid $4 billion for Lucasfilm so, you'd have to think they'd want to attach the first trailer to one of their own films. There are two Disney films hitting before the end of the year. First is Big Hero 6, which would be perfect for the Star Wars trailer. It's a four-quadrant, family friendly action movie. But the movie also comes out in less than two weeks. Might be cutting it close if Williams is just now writing music for it.
Then there's Into The Woods on Christmas Day. A big, fairy tale musical doesn't seem like the most likely place for a Star Wars trailer, but it would bring in audiences who otherwise may not see the movie and might bring awareness to musical fans who may not be following Star Wars.
Also of note, Disney has already released trailers for three of their other big films next year: Avengers: Age of Ultron, Tomorrowland and Inside Out. None come out as late as Star Wars, but none are as big as Star Wars either. It shows the company likes to get their product out there and start raising awareness for big movies.
Then there's always a film from another studio. With the prequels, Lucasfilm never chose a 20th Century Fox film to attach the teaser trailers too.  Meet Joe Black was Universal, while Monsters Inc. and The Incredibles were Disney. The Hobbit, Interstellar, Night at the Museum, all of those fit the demo.
Marketing strategy: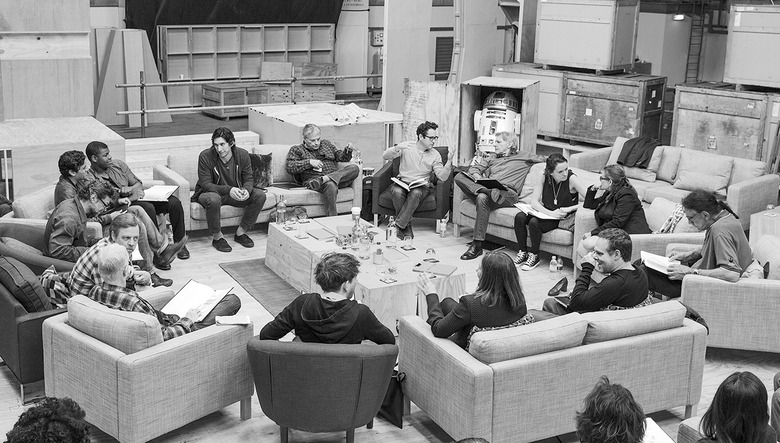 In Hollywood, the trailer is rarely the first piece of marketing we see. Usually we first see some kind of still image, followed by a poster and then we get a trailer. We have kind of seen a still image in the famous table read photo (above). And we've kind of seen some set photos in the form of the UNICEF videos. So a trailer wouldn't, technically, be the first thing. It would just be a huge leap.
At this point we don't even know the title of the film. That in itself would be a massive reveal. So to jump right into a trailer in the overall scheme of things would seem very aggressive. Why not show us an official image or two? Reveal the title? Milk the desire for information for every inch of its life.
Maybe aggressive is what this movie needs. J.J. Abrams has been so secretive with every little piece of information, maybe he's just delaying the pleasure of shoving a bunch of awesome in front of our eyeballs at once. Sometimes we forget that Abrams is a fan. Not just of Star Wars, but of movie culture. Everything he does from pre-production through release is done in service of giving his audience a wonderful experience. A trailer, this early out, would do that and it would answer the insane fan demand for more official information.
So what's going to happen? We'll know soon enough. December 2014 is much closer than December 2015. As a fan, I'd love nothing more than to see a trailer. Even the simple though of the trailer almost brings tears to my eyes so, whenever it does happen, it'll be special.
Speaking of which, in thinking about this story, I came up with an idea for a trailer that would be perfect this far out. The simple Star Wars hero theme plays with some words over black. Something like, "Over thirty years ago...an Empire fell...a Jedi returned...and a saga ended...next year...it's back." From there it could be old footage, it could be new footage, it could be footage of old characters, new characters, they honestly wouldn't have to show much. If they choose to show anything at all this early, I'll probably be something that gives away nothing.
Do you think we'll see the Star Wars 7 teaser trailer this year?