AMC's 'Walking Dead' Spinoff Gets Oscar-Winning Director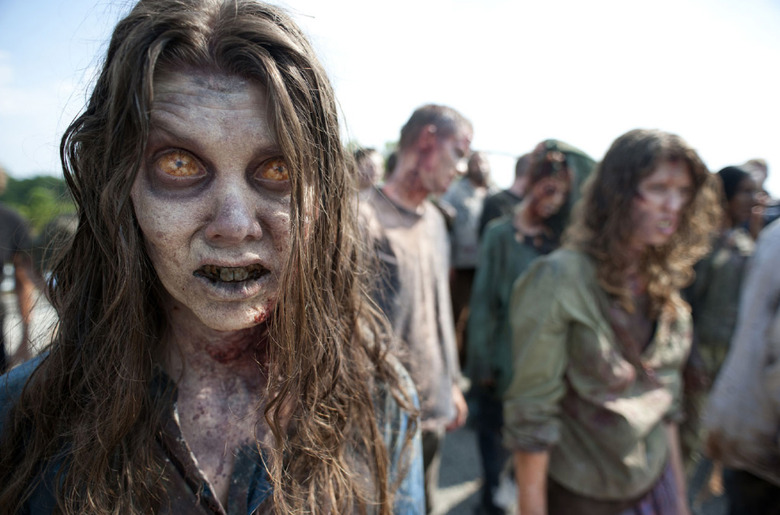 AMC's The Walking Dead spinoff is shuffling closer to life. The network has just tapped Academy Award-winning director Adam Davidson to helm the pilot episode of the new series, with plans to shoot later this year. Hit the jump for more on the Walking Dead spinoff director.
Co-created by The Walking Dead graphic novel writer Robert Kirkman and Sons of Anarchy writer Dave Erickson, the new spinoff explores "what is going on in the zombie apocalypse in other parts of the world."
Kirkman has said specifically that the show will "exist on its own" and not be set in Georgia. We also know the spinoff will not be based on characters or plotlines from Kirkman's currently existing comics. One early rumor indicated it could be set in the early days of the pandemic, but AMC has neither confirmed nor denied that report.
As reported last month, characters include the Cabrera family, consisting of a father and his angry adolescent son; the Tompkins family, consisting of a mom, her screwed-up teenage son and her level-headed teenage daughter; and Andrea, "a somewhat wilted flower child."
Erickson will serve as showrunner, while The Walking Dead's Kirkman, Gale Anne Hurd, and David Alpert will executive produce. Filming on the Walking Dead spinoff pilot is scheduled to begin before the end of the year.
As of now, AMC has only ordered a pilot for the new series so there's no guarantee it'll actually go to series. But if all goes well, we can probably expect to visit this new corner of the zombie-plagued world sometime next year.
In the meantime, check out Davidson's short The Lunch Date below. It was selected for preservation in the National Film Registry last year.