Rumor: Krypton TV Series In The Works From David Goyer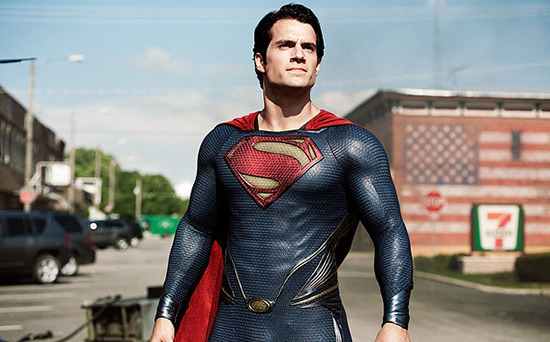 The DC universe has been all over the small screen as of late. At present there's The Flash and Arrow at The CW, Gotham at Fox, and Constantine at NBC, with Supergirl, Lucifer, iZombie and Static Shock all in development for the near future.
And it seems there are still more DC characters coming to TV. If a new rumor is to be believed, a Krypton TV series is now in the works from Man of Steel writer/producer David Goyer. Hit the jump for more on the Krypton TV series.
Very few details are known about the Krypton TV series at the moment, aside from the title of the show and Goyer's involvement. But if we may speculate for a moment, the title suggests something like Gotham, a Batman-based prequel series in which Batman himself plays only a supporting role.
If that's the case, there's plenty of material to mine. Even though Krypton is destroyed early in Superman's life, it still looms large in DC lore. The planet has been explored, analyzed, and reinvented various times over the years including, very recently, in Goyer's Man of Steel screenplay.
Goyer is best known for his work on the DC film franchise. He helped write Christopher Nolan's Dark Knight trilogy and Zack Snyder's Man of Steel, and is credited as a writer and an executive producer on the upcoming Batman v Superman: Dawn of Justice. So he certainly knows his way around DC mythology.
He also knows what he's doing with TV. He created Da Vinci's Demons and co-created (with Daniel Cerone) Constantine. Prior to that, he worked on FlashForward and Blade: The Series.