Don't Expect Christopher Nolan To Be Involved In Future DC Movies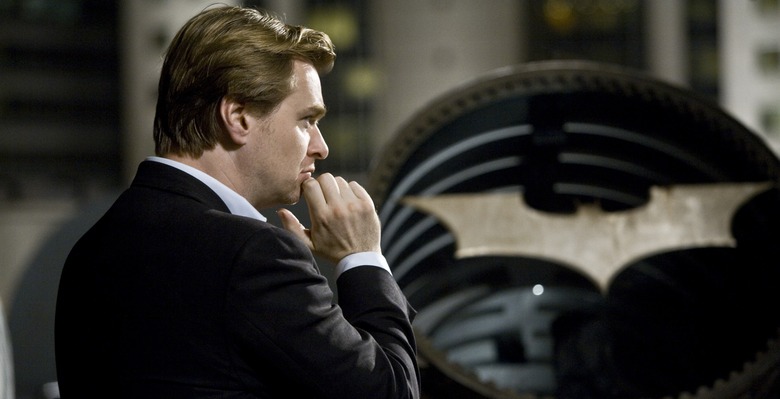 It was Christopher Nolan's Batman Begins that set a new course for the DC film franchise following Joel Schumacher's disastrous Batman and Robin. He stuck with the franchise through two more movies and helped kick off the new, cohesive DC Universe with Man of Steel, and is now helping to usher in a new Bat-era as an executive producer on Batman v Superman: Dawn of Justice.
But beyond that, the DC movies will have to move forward without his assistance. Nolan's brother, The Dark Knight and The Dark Knight Rises screenwriter Jonathan Nolan, says they're done with DC movies — at least for now. Hit the jump to read about Christopher Nolan DC universe.
I love those guys and my brother was involved in 'Man of Steel' with Zack [Snyder] and David [Goyer]. I kind of feel like that chapter for us is closed. To be continued somewhere farther down the line? Maybe.
Although the Nolans' Dark Knight movies aren't technically part of the same universe as Man of Steel and the upcoming Batman v Superman: Dawn of Justice, their influence on the newer DC films is unmistakable. The dark, gritty tone established by Christopher Nolan in Batman Begins has carried through into Man of Steel and now (presumably) Batman v Superman: Dawn of Justice.
However, the brothers have been much less of a presence in the DC universe since the Dark Knight trilogy wrapped up. Jonathan Nolan did not work on either Man of Steel or Batman v Superman: Dawn of Justice. Christopher Nolan produced and got story credit for Man of Steel, but didn't direct. And despite his executive producer credit on Batman v Superman: Dawn of Justice, it's clear he's much less inovlved this time around.
Meanwhile, Zack Snyder seems to have fully taken over the reins of the series. He helmed Man of Steel and is working on Batman v Superman: Dawn of Justice, and is signed up for two Justice League movies beyond that. Whether you consider it to be good news or bad news, what's clear is that the Nolan era is coming to a finish.
Batman v Superman: Dawn of Justice opens March 25, 2016.