Paul Greengrass Attached To Direct Cold War Thriller 'The Tunnels'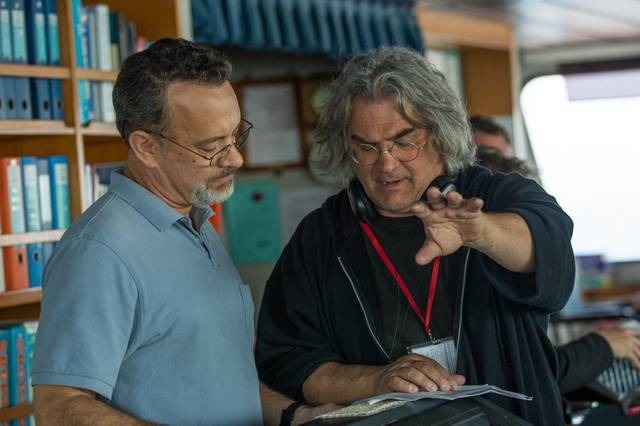 There may be news of Paul Greengrass and Matt Damon returning to the Bourne series, but that's not the only thing the director has going. Greengrass (above, working with Tom Hanks on Captain Phillips) is now attached to direct The Tunnels, a film that could be based on a true story from the Cold War, in which a group of people seek to escape East Berlin in the late '80s.
Paul Greengrass The Tunnels
This comes about as FilmNation Entertainment picked up film rights to a proposed book by Greg Mitchell — not the supernatural fiction author, but the writer of a set of books that explore the intersection of media and politics, such as The Campaign of the Century: Upton Sinclair's Race for Governor of California and the Birth of Media Politics, and Atomic Cover-Up: Two U.S. Soldiers, Hiroshima & Nagasaki, and The Greatest Movie Never Made.
Mark Gordon (The Messenger, Saving Private Ryan) is set to produce as Greengrass is attached to direct. We don't have a timetable for the film — it sounds as if the deal for the rights was just made. With no book yet finished, a script is likely months off. 
Variety reports, saying that Mitchell's proposal is "the untold true story of a great escape before the Berlin Wall fell in 1989. The story focuses on a group of West Germans trying to get their loved ones out of East Berlin, with the unlikely help of American news networks, who funded their expedition."