NBC Plans Stop-Motion Animated 'Elf' TV Special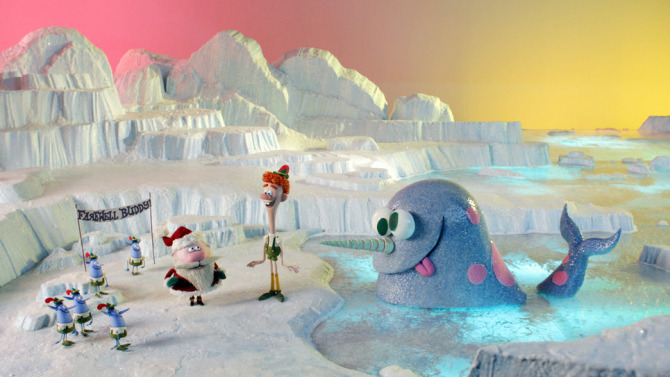 Buddy the Elf will be back this winter to spread holiday cheer. But he may look and sound a bit different than you remember.
NBC has set Jim Parsons to voice Santa's not-so-little helper in Elf: Buddy's Musical Christmas, a stop-motion animated holiday special set to air next month. The character was played by Will Ferrell in the 2003 live-action movie. Hit the jump for more details on the Elf TV special.
Elf: Buddy's Musical Christmas will be based on both the original movie and the hit Broadway show it inspired — meaning it's essentially a remake. Like the film, the Elf TV special involves an elf named Buddy who discovers he is human, and subsequently travels to New York City to meet his long-lost father.
Buddy is initially greeted with suspicion and irritation by his father, who isn't much of a holiday person. But through his unrelenting goodwill and cheer, Buddy eventually teaches his new family about the true meaning of Christmas. The Elf TV special will be narrated by Santa, like the stage snow, rather than Papa Elf, like the film.
While we don't yet know which of the other actors are playing which of the other characters, Parsons is frankly perfect casting for Buddy. (Well, as perfect as anyone who isn't Will Ferrell could possibly be, anyway.) He has childlike glee down to an art in his hit show The Big Bang Theory.
Elf: Buddy's Musical Christmas is one of many, many film-to-TV adaptations in the works at various networks. But as far as those things go, an Elf TV special isn't a bad idea. The show looks like a fun, contemporary update on the stop-motion holiday specials of years past.
For a taste of Parson's musical skills, check out his Saturday Night Live monologue from earlier this year: