Jack O'Connell Joins Terry Gilliam's 'The Man Who Killed Don Quixote' [Updated]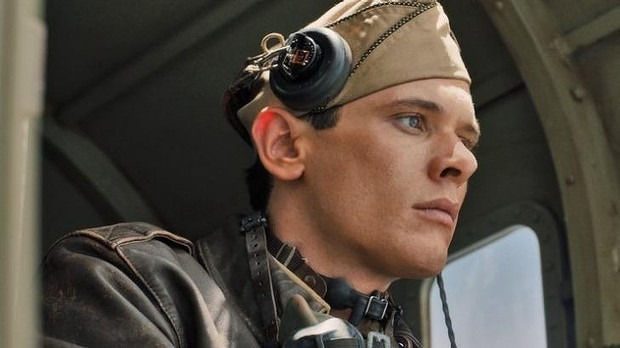 Update: O'Connell has now officially been cast in Gilliam's film. Our original article follows, and is updated with a new synopsis below.
Jack O'Connell may well be the next big guy to watch. After his stint on Skins, he showed up in 300: Rise of an Empire and '71, and received rave notes for his work in Starred Up. Holding the lead role in Angelina Jolie's Unbroken means that half the families in the US are going to know his face after that film opens at Christmas. And now he might be the man for Terry Gilliam — The Man Who Killed Don Quixote. He would play, according to the most recent draft of the script, a guy who is connected to a Don Quixote movie which has had a fairly undesirable effect on some audiences.
The latest Man Who Killed Don Quixote casting report comes from Baz Bamigboye, who passes on word from John Hurt that Gilliam is eyeing O'Connell, and that the actor is "in discussions about appearing with Hurt in the Quixote film, which could shoot in autumn next year." Hurt is quoted saying "Jack's Derbyshire born and bred, so it will be fun to work with him."
The Man Who Killed Don Quixote has so far turned out to be an appropriately (but not pleasantly) quixotic project for Gilliam. It originally went before cameras in 2000, and was shut down by disasters chronicled in the Lost in La Mancha documentary. Gilliam and screenwriter Terry George have attempted to revive it a couple times in the decade and a half since, with significant script rewrites and new casts changing the film each time.Gilliam explained the story's current state a couple months back:
I keep incorporating my own life into it and shifting it. The basic underlying premise of that the version Johnny was involved in was that he actually was going to be transported back to the 17th century, and now it all takes place now, it's contemporary. It's more about how movies can damage people... Our main character actually made a Don Quixote movie a lot earlier in his history, and the effect it had on many people wasn't very nice. Some people go mad, some people turn to drink, some people become whores.
Update: O'Connell has been announced as the star of The Man Who Killed Don Quixote, and Variety offers up this new plot description:
A modern and satirical twist on the tale, "Don Quixote" stars O'Connell as Toby, a jaded commercials director who travels to Spain for a shoot and comes across a gypsy who gives a copy of his student film — a lyrical re-working of the Don Quixote story set in a quaint old Spanish village. Moved by the discovery, Toby sets off on a bizarre road trip to find the little village where the student student film was shot and gets caught up in a series of catastrophies.