Todd McFarlane Reveals First Look At New 'Spawn' Animated Series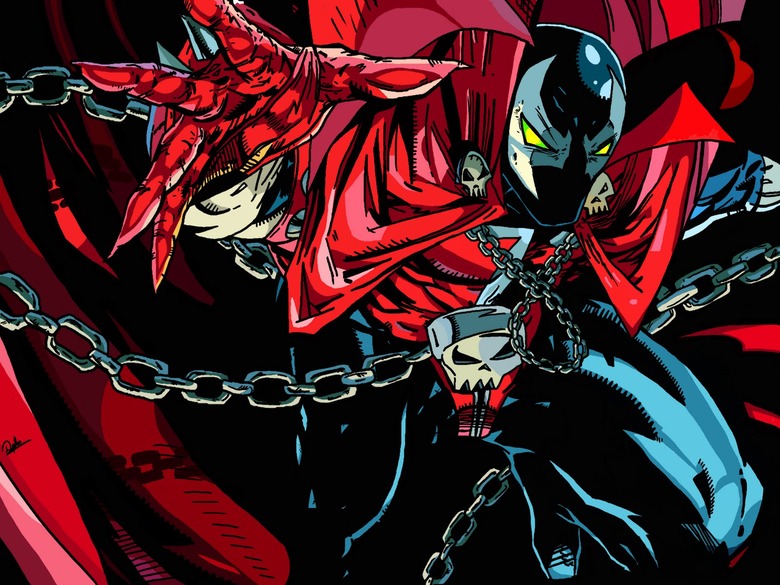 Spawn fans rejoice. While the hoped-for movie reboot still seems to be a ways off, Todd McFarlane has revealed an exciting sneak peek at the other upcoming Spawn adaptation, a new animated series.
Hit the jump to get your first look at the new Spawn animated series.
McFarlane posted the early art on
. While Spawn himself doesn't make an appearance, the images do offer glimpses of fan favorite characters Sam and Twitch, as well as a dark urban backdrop.
McFarlane enclosed the following note with the images:
For ALL of you that have been asking...here's a SNEAK PEEK at some NEW SPAWN ANIMATION that is in the works!!!!!! Don't tell anyone I showed you because you're the FIRST to see it!!!!!!
At every convention and in every interview I do I am asked a couple of repetitive questions: "When is the new Spawn movie coming and when are we going to see more Animation like we did on HBO years ago?" (I also get a lot of 'when are you going to draw The Amazing Spider-Man for Marvel again?'...) For those of you that don't know, the original Spawn Animation was aired on HBO for three years and won a couple of Emmy Awards. Ever since it went off the air, fans have been bugging me to bring it back. Well, for your eyes only, here are some early images of a few key characters and a rough of a city street in black and white and in color.
If you all seem interested there is LOTS and LOTS more I can show you!!!!!! I may even put up some of the voice tracks for you.
Oh...and just wait until you see SPAWN himself!
Enjoy, Todd
As McFarlane mentions, a Spawn animated series previously ran on HBO from 1997 through 1999, with Keith David voicing the title role. The new Spawn animated series has been in the works for several years already, but as of now there's no word on when or where it might air.