'The Crow' Reboot To Shoot In Early 2015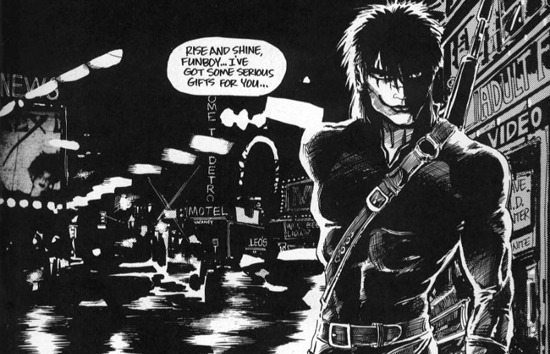 With Devil's Night just around the corner, now seems as good a time as any to check on The Crow reboot that's been brewing for the past couple of years. In a recent interview, producer Ed Pressman revealed that the revenge thriller (which he describes as the "anti-Spider-Man") was aiming to shoot early next year.
However, they have a few pieces they have to get in place first, including a lead actor. Hit the jump for the latest updates on The Crow remake.
First, though, The Crow will have to find a star. Although Luke Evans has been linked to the lead role of Eric Draven for the past year, Pressman stated that no casting had been confirmed as of yet. The part previously passed through a number of possible leading men, including Tom Hiddleston, James McAvoy, Mark Wahlberg, and Bradley Cooper.
Evans has said that The Crow reboot would offer "a lot of the parts of the story that were never really told," but Pressman suggests younger audiences may not even be familiar with the parts that have been told. "It still has a big fan base even though it was so long ago," he said. "But the generation today doesn't even know The Crow."
The Crow is based on the comic book by James O'Barr, who is serving as "creative consultant" on the new film. The 1994 adaptation directed by Alex Proyas starred Brandon Lee as guitarist Eric Draven, who along with his fiancee Shelley is brutally killed during Detroit's annual Devil's Night. The next year, Eric comes back from the dead and sets out to avenge his own death.