Ridley Scott's 'The Martian' Adds Chiwetel Ejiofor And Sebastian Stan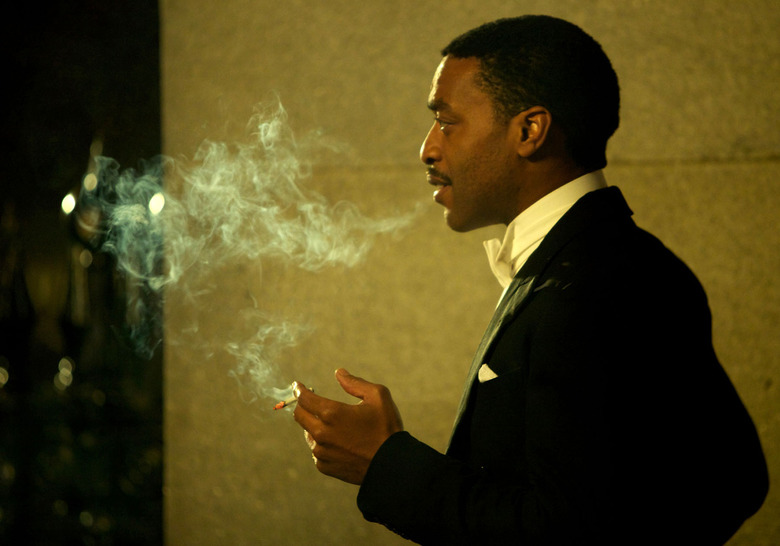 When Ridley Scott's The Martian was first announced, it drew a lot of knee-jerk comparisons to Gravity thanks to its stranded-in-space hook. But as casting continues, it's becoming increasingly obvious that The Martian is a different beast. For one thing, instead of just two lonely leads, The Martian boasts a star-studded cast that seems to get bigger by the day.
The latest big names to climb aboard are Chiwetel Ejiofor, Sebastian Stan, and Mackenzie Davis, who join Matt Damon, Kristen Wiig, Kate Mara, Sean Bean, Michael Peña, Donald Glover, and Jeff Daniels. Hit the jump for more details on the latest The Martian casting.
Details on the roles played by Ejiofor, Stan, and Davis have not been given. With them on board, The Martian boasts the kind of cast most filmmakers would kill to have. According to Simon Kinberg, that's thanks to the film's "blessed life." He explained, "Every actor is doing it for significantly less than their normal fee. It's a real labor of love."
Each of the three new hires is coming off of a good year. Ejiofor got an Oscar nomination early this year for 12 Years a Slave and has been rumored as the next Bond villain; Stan played a major role in Captain America: The Winter Soldier; and Davis has earned high praise for her performance in the AMC drama Halt and Catch Fire.The Martian begins shooting next month in Budapest, for release on November 25, 2015.