Rumor: First Plot Details From 'The Mummy' Remake Revealed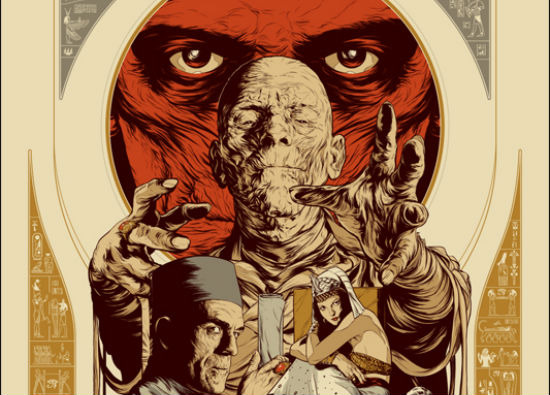 The upcoming Universal Monsters reboots are by far some of the most controversial reboots. Not just because Hollywood is reusing these characters again – they've been doing that for decades – it's the way it's happening. Upcoming movies featuring (we assume) the Wolf Man, Frankenstein, the Invisible Man and others will all share a universe, leading into a massive team up movie of some sort.
The Mummy, directed by Alex Kurtzman, will be the first full film in this grand scheme. (Dracula Untold was retroactively fit in.) It's currently scheduled for release June 24, 2016, Jon Spaiths wrote the script and Chris Morgan is producing, as he's co-creating the universe with Kurtzman. Beyond that, we know very little. Now a site claims to have knowledge of the new Mummy movie and has released the first plot details. Read the rumored plot details of The Mummy below.
These claims, which can not be confirmed so should be considered rumors, originated at Superhero Movie News. Here's what they claim is the opening set up of the new Mummy movie:
The story follows Navy Seal Tyler Colt and his mission in the Iraqi dessert to find a group of terrorists hiding out in a bunker. To him and his teams surprise the terrorists within the bunker turn out be nothing more then some grave robbers who have all magically died. Upon entering the bunker Tyler and his team also succumb to some mystical forces out of their control. They soon realize the bunker they have infiltrated is actually a centuries old tomb. Mayhem erupts as all the Navy seal members start turning on one another and are captivated by the forces within the tomb. Tyler is the only one to make it all the way deep within the tomb alive to find an Black Iron Sarcophagus. It's marked with Egyptian symbols like the Ankh and Eye of Horus. Here Tyler is entranced by the forces to open up and release what is inside. But after placing his hand onto the sarcophagus he is immediately stabbed in the palm with a star shaped symbol. From then on his mind is cursed with visions of Ashurbanipal, King of Assyria.....The Mummy.
So is Colt the Mummy the whole time, or just a vessel? Will the military subplot play a larger role? I guess we'll have to wait and see but the modern twist should be the main take away here.
What do you think about these rumored plot details from The Mummy?
Header image: The Mummy by Martin Ansin