'The Hobbit' In-Flight Safety Video Claims To Be The Most Epic Ever Made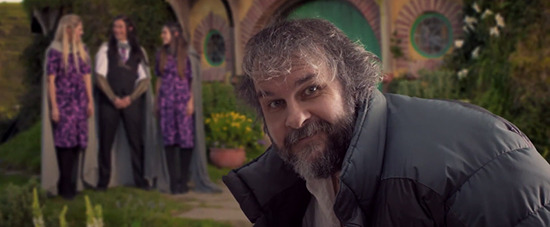 We've all slept through in-flight safety videos dozens (if not hundreds) of times. But most don't have Elijah Wood, Peter Jackson, and other Hobbit cast members. Few feature the scenery of Middle-Earth, and effects that would make a micro-budget film weep. In fact, only one other video does: the last in-flight safety video from Air New Zealand. Now the company has a new video, dubbed "The Most Epic Safety Video Ever Made." Watch this new Hobbit in-flight video below.
This is all, of course, because it's time to promote a new Hobbit movie. The New Zealand tourism board loves the Middle-Earth movies, as they drive a great deal of money into the small and relatively isolated country. And so we see companies like Air New Zealand working with Jackson and his cast and crew to create specific promotions.
This is directed by Taika Waititi, who did some episodes of Flight of the Conchords, and made the films Eagle vs Shark and What We Do in the Shadows. (He also plays Gandalf in this video.)
[Air New Zealand, via THR]