Steve Coogan Replaces Philip Seymour Hoffman In Showtime's 'Happyish'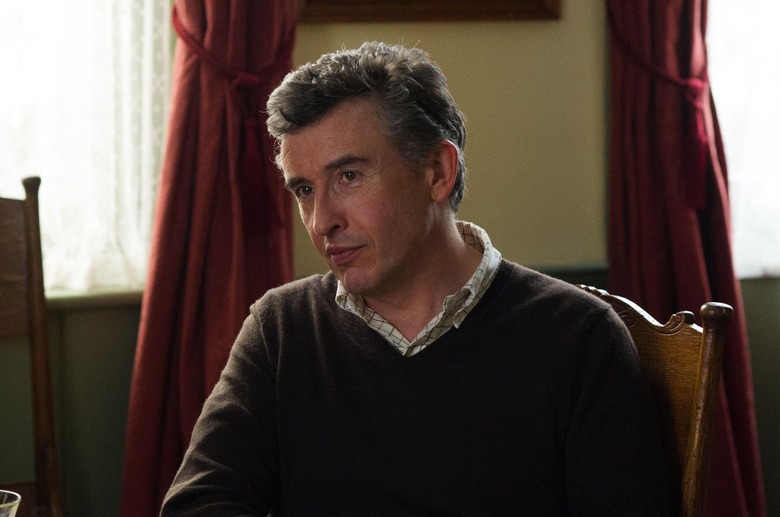 When Philip Seymour Hoffman passed away earlier this year, he left behind a few unfinished projects. Among them was Happyish, a Showtime dramedy about an ad exec trying to change his life.
Hoffman's death put the show in limbo, with insiders casting doubt that the series could recover. But now it seems to be coming together once again, with Steve Coogan stepping into the part that Hoffman vacated. Hit the jump for more on the Steve Coogan Happyish casting.
Coogan will star in the lead role of Thom Payne, a 44 year-old man whose world is thrown into disarray when his 25 year-old "wunderkind" boss arrives, saying things like "digital," "social" and "viral." Is he in need of a "rebranding," as his mentor insists, or does he just have a "low joy ceiling," as his corporate headhunter suggests? Maybe pursuing happiness is a fool's errand? Maybe, after 44 years on this ludicrous planet, settling for happyish is the best one can expect.
Happyish had already shot a pilot with Hoffman, but obviously they're now having to shoot another one with Coogan. Production will take place in New York this winter with Ken Kwapis directing. It's unclear whether the supporting characters played by Kathryn Hahn and Rhys Ifans are also being recast.
At the time of Hoffman's death, Happyish had already been picked up by Showtime for a ten-episode first season. However, the latest statement only mentions a pilot so it seems Showtime hasn't given a full season order to the new version just yet. Still, it's a happier fate for the show than the one predicted by insiders in February. At least one source had told press the project was "unlikely" to move forward.
While it's sad that we'll never get to see what Hoffman could have done with the role, Coogan seems like a solid choice to replace him. The British funnyman is coming off of The Trip to Italy, and was nominated for the Oscar for producing and writing Philomena earlier this year. "Steve's range is astounding," said creator Shalom Auslander in a statement. "He is a comedy legend, a gifted satirist, and he possesses the unique combination of talents this role demands."