'Halo: Nightfall' Trailer: Finding Hell On A Halo Ring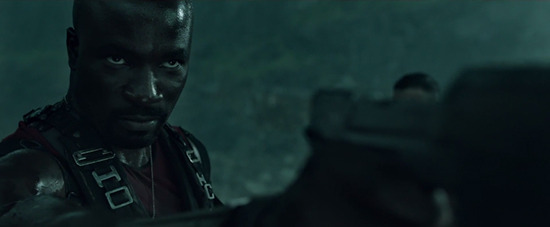 The second Halo: Nightfall trailer — that being the Ridley Scott-produced digital series directed by Sergio Mimica-Gezzan – shows a bit more scope than what we saw in the first trailer. There's a ship or two, a hint of the Covenant, and at least the backdrop of the vista of a Halo ring. Mike Colter (The Good Wife) stars as Jameson Locke, who is caught in a plot that is potentially both a political conspiracy and something like a bug hunt. Check out the trailer below. 
Halo: Nightfall premieres November 11, 2014 in the Halo: The Master Chief Collection. Trailer via Xbox.
The show also stars Christina Chong (24: Live Another Day) as Talitha Macer; Steve Waddington (The Last Of The Mohicans) as Randall Aiken; Luke Neal (Wilderness) as Michael Bradley Horrigan; Alexander Bhat as Alistair Bov Estrin; Christian Contreras (Zero Dark Thirty) as Gregory Aio Ramos; Jennie Gruner (The Other Side Of The Street) as Samantha Wisner; Alexis Rodney (Kick-Ass 2) as Arris Le; Eric Kofi Abrefa (Tight Jeans) as Haisal Wari; Shaun Blaney (Made In Belfast) as Mason Hundley and Sarah Armstrong (Drunk In Love) as Jordan Gaines.
Halo: Nightfall introduces a pivotal new character, Jameson Locke, a legendary manhunter and agent with the Office of Naval Intelligence (ONI), Earth's most powerful and secretive military branch. When he and his team are caught in a horrific biological attack, they unravel a plot that draws them to an ancient, hellish artifact, where they will be forced to fight for their survival, question everything, and ultimately choose between their loyalties and their lives. Taking place between the events of Halo 4 and Halo 5: Guardians, Halo: Nightfall is Locke's origin story which will lend insight and understanding into the character he becomes in Halo 5: Guardians.