'The Gambler' Red-Band Trailer: Real Talk With John Goodman And Mark Wahlberg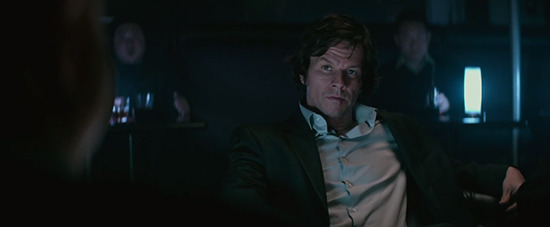 This is a great first trailer for The Gambler. The film stars Mark Wahlberg as a man with a big problem, and features John Goodman as a guy who might be able to help — if he doesn't make things a whole lot worse.
Rupert Wyatt is known by most audiences for Rise of the Planet of the Apes, but he really made his name with the UK prison break film The Escapist. Now he has directed a remake of The Gambler, about a college professor whose gambling problem gets him in debt, leading to some pretty desperate choices. Going off The Gambler red-band trailer, which is rhythmic and profane and compulsively watchable, he may have done something pretty good with this remake.  
This is very not safe for work due to language.
The Gambler also features Brie Larson, Michael K. Williams and Jessica Lange. It was scripted by William Monahan (The Departed) based on the original script for the James Caan film, written by James Toback. It opens limited December 19, and will expand on January 2, 2015. Trailer via ParamountUK. (Yahoo has the clip in the US.)
Jim Bennett (Academy Award®-nominee Mark Wahlberg) is a risk taker. Both an English professor and a high-stakes gambler, Bennett bets it all when he borrows from a gangster (Michael Kenneth Williams) and offers his own life as collateral. Always one step ahead, Bennett pits his creditor against the operator of a gambling ring (Alvin Ing) and leaves his dysfunctional relationship with his wealthy mother (Academy Award®-winner Jessica Lange) in his wake. He plays both sides, immersing himself in an illicit, underground world while garnering the attention of Frank (John Goodman), a loan shark with a paternal interest in Bennett's future. As his relationship with a student (Brie Larson) deepens, Bennett must take the ultimate risk for a second chance...