'Magician' Trailer: Revisit The Life And Work Of Orson Welles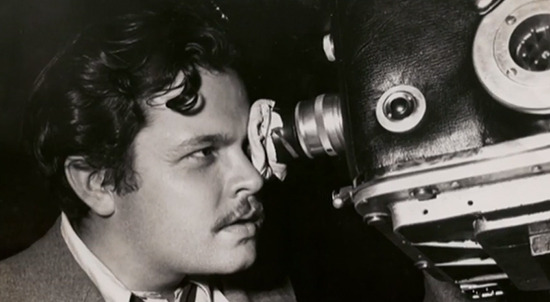 Maybe I'm guessing wrong, but it feels like Orson Welles has fallen away from his perch at the top of the list of the most fascinating American filmmakers. We're a couple decades removed from the prominence of the people who kept him in the conversation; other filmmakers have dominated the conversation as dialogue about film has changed. We've seen Citizen Kane fall from first to second on Sight and Sound's once-a-decade list of the 50 Greatest Films of All Time. (Kane held the #1 spot for fifty years.)
No matter how many other filmmakers do things that Welles did, however, none will ever do everything Welles did, and very few will do it in the way he managed. He wasn't just there for many of Hollywood's formative moments, he provided several of them. If you don't know the history and films of Welles, there's never a bad time to dive in.
Here's the trailer for the Orson Welles documentary Magician, which recounts Welles' life and achievements, featuring interviews with with Richard Linklater, Peter Bogdanovich, Frank Marshall, Anthony Perkins, Martin Scorsese, Sydney Pollack, Steven Spielberg.
Magician opens on December 12th. Trailer via YouTube.
Magician: The Astonishing Life and Work of Orson Welles looks at the remarkable genius of Orson Welles on the eve of his centenary – the enigma of his career as a Hollywood star, a Hollywood director (for some a Hollywood failure), and a crucially important independent filmmaker. From Oscar-winner Chuck Workman.