Netflix Greenlights 1970's Set Animated Series By Comedian Bill Burr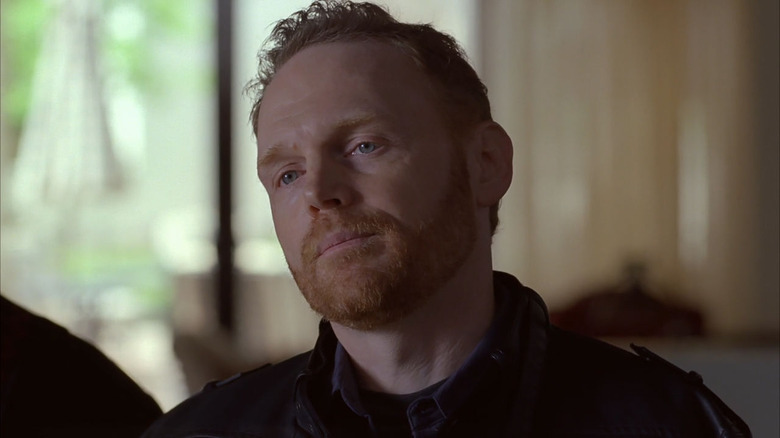 Comedian Bill Burr has had an eclectic journey to stardom. He first came to our attention with a few roles on Chappelle's Show. That brought more and more people to his comedy shows, one of which became a legendary viral video in which he eviscerated the people of Philadelphia. A few acting gigs here and there lead to a small but crucial role on Breaking Bad. Now, finally, he's got his own show.
Netflix just greenlit a show created by Burr and Simpsons writer Michael Price called F is for Family. It's a a half hour animated series with a star-studded cast, about growing up in the '70s. Read more about the Bill Burr Netflix show below.
In F is for Family, Burr will voice the father of the family. Laura Dern will play his wife and Justin Long is the son. Among the show's executive producers are Vince Vaughn and Peter Billingsley. TV Line was among the outlets to write about the news. Here's a quote from Burr:
F is for Family is the show I've always wanted to do. It captures all the characters of my childhood the way I remember it to be. Fortunately Mike Price and everyone at Wild West seem to know the same people I knew growing up. It's going to be a lot of fun to tell these stories.
The show will differentiate itself from the other animated family shows out there because of its time-period and setting. It'll make humor out of the political incorrectness of the Seventies, a time when your car didn't need a child's seat, you could smoke on an airplane, and language wasn't quite as policed.
I've been a fan of Burr's for a long time. I wrote about him back in 2006 when he was one of the most frequent and popular guests on the Opie and Anthony show (article here). So, even though I have no connection to the man, I feel a little pride in the fact he's doing so well.
Also, I think the below moment is the one where Bill Burr became a superstar. I was there in Philadelipha at the O&A Traveling Virus when the crowd started violently booing the comedian. For no reason. His response is legendary, and will surely be the kind of comedy you can expect from F is the Family.
Note: the language in this video is VERY NSFW.