'The Woman In Black: Angel Of Death' Trailer Welcomes You Back To Eel Marsh House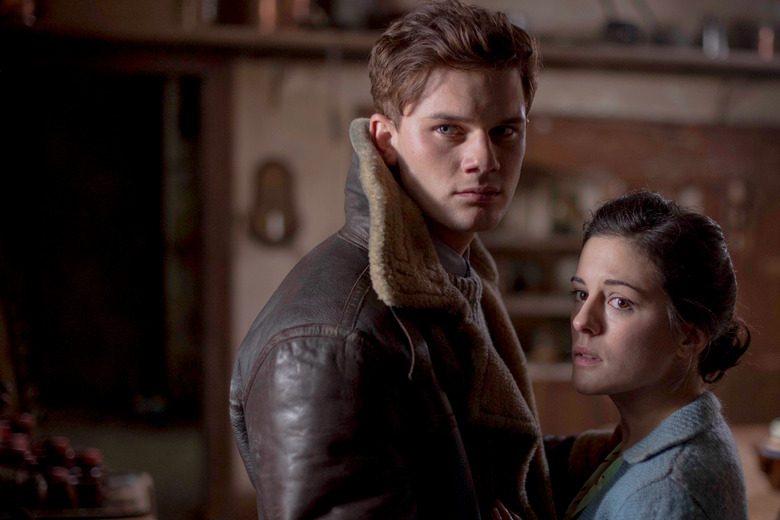 The Woman in Black: Angel of Death won't be out in time for Halloween this year, but its first trailer is. The horror sequel picks up about 40 years after 2012's The Woman in Black, during the London Blitz of World War II. With nowhere else to turn, a group of schoolchildren are evacuated to the Eel Marsh House, which has lain empty for years. Surely there they'll be safe, far away from the terrible bombs in the city.
But this is a horror movie, so of course that turns out not to be the case. Instead of providing sanctuary, the house unleashes its own special brand of terror. Phoebe Fox plays Eve, the kids' teacher, and Jeremy Irvine is local military commander Harry. Hit the jump to see the first The Woman in Black Angel of Death trailer.
The first Woman in Black was a solid thriller, and Woman in Black: Angel of Death hopes to follow in its footsteps. The first trailer, though, looks pretty standard. There are lots of dark shadows, dire warnings, cute kids being haunted, and some big jump scares. It's not laughably awful, like the very worst horror movie trailers are, but nor does it really stand out. Hopefully we'll see more, and better, before the film is released in theaters.
The Woman in Black: Angel of Death opens January 2, 2015. Tom Harper directed from a screenplay by Jon Croker, which was based on a story by Susan Hill. Helen McCrory also stars.
England, 1941 With London in the midst of the blitz, two teachers evacuate a group of schoolchildren to the abandoned Eel Marsh House. Seeking safety from the bombs in the remote coastal location, the group instead find themselves facing an evil far more frightening when their arrival awakens the Woman in Black.