'The Look Of Silence' Trailer: Joshua Oppenheimer Follows Up 'The Act Of Killing'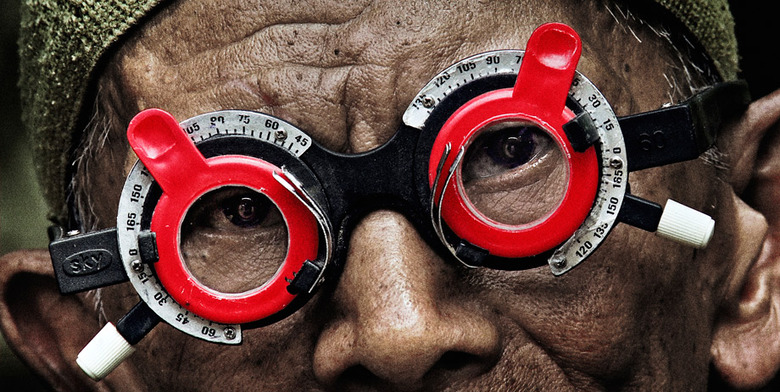 One of the most acclaimed films of 2013 was The Act of Killing. Directed by Joshua Oppenheimer, the searing documentary chronicled the Indonesian genocide of the 1960s from the perspective of the killers. Now, for his follow-up The Look of Silence, Oppenheimer is back to cover the same ground, only this time with a focus on the victims.
At the center of this new film is Adi Rukun, an optometrist whose brother was slaughtered five decades ago. Oppenheimer follows the man as he confronted those who had a hand in the killing. Hit the jump to watch The Look of Silence trailer.
It looks like powerful stuff, and based on reviews from its world premiere in Venice, The Look of Silence is every bit a worthy companion to The Act of Killing. It doesn't open in theaters for another several months, but you might as well get it on your radar now. If it's anything like its predecessor, it's bound to be one of the most talked-about films of 2015.
Here's the full synopsis from Drafthouse Films.
Through Joshua Oppenheimer's work filming perpetrators of the Indonesian genocide, a family of survivors discovers how their son was murdered – and the identity of the men who murdered him.
The killers live just down the road, and have been in power ever since the genocide. The family's youngest son, born after the genocide, asks how he can raise his children in a society where survivors are terrorized into silence, and everybody is terrorized into treating the murderers as heroes. In search of answers, he decides to confront each of his brother's killers. The killers still hold power, so these confrontations are dangerous. The killers respond with fear, anger, and naked threats. But he manages these encounters with dignity, asking hard questions about how the killers see what they did, how they live side-by-side with their victims, and how they think their victims see them. Through these confrontations, we feel and understand what it is like to live for decades encircled by powerful neighbors who murdered your children.
The Look Of Silence does something virtually without precedent in cinema or in the aftermath of genocide: it documents survivors confronting their relatives' murderers in the absence of any truth and reconciliation process, while the murderers remain in power.