Superhero Bits: Daredevil, X-Men Days Of Future Past, The Dark Knight, Fantastic Four, Gotham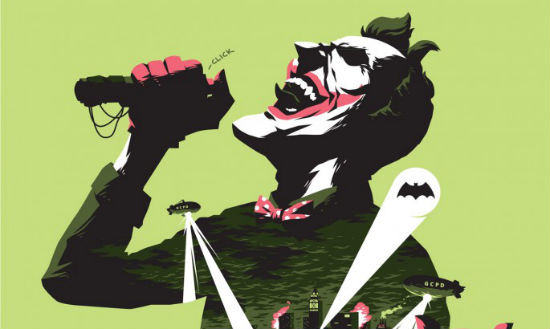 What does Harvey Dent look like on Gotham? Want to see an Honest Trailer for X-Men: Days of Future Past? Will you be seeing more of The Flash TV show? How does Charlie Cox describe his character on Daredevil? Which DC movie could James Wan be directing? What did a spy photographer on the set of Batman v Superman have to say about it? Read about all this and more in today's Superhero Bits.
Here's the Screen Junkies Honest Trailer for X-Men Days of Future Past.
CW's The Flash was given a full season pick up.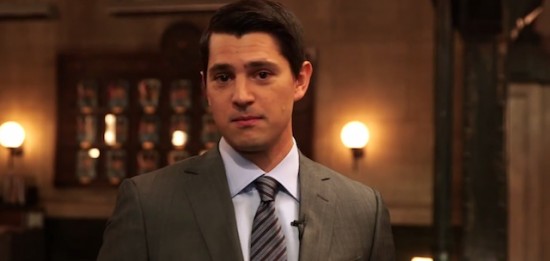 Here's Nicholas D'Agosto as a young Harvey Dent in Gotham, via DC All Access.
Buried in the news of James Wan returning for The Conjuring 2 is the news he may direct a movie for DC. The safe bet is Shazam due to the connection with The Rock and New Line.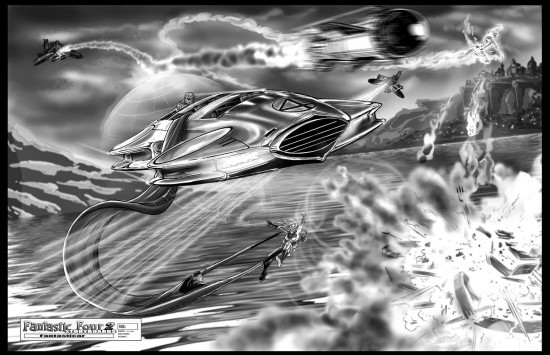 Film Sketchr ran some storyboards of action scenes in Fantastic Four: Rise of the the Silver Surfer that never got made.
Charlie Cox talked to The Hollywood Reporter about the dark desires and passions of Matt Murdock in Netflix's Daredevil.
Why so serious? #LEGOBatmanGame pic.twitter.com/WnQhgjMT3D

— Lego Batman UK (@LegoBatmanUK) October 20, 2014
Looks like a specific version of The Dark Knight Joker will be in Lego Batman 3 as well.
The DC Vertigo imprint is getting overhauled in 2015.
Due to the amount of graphics and images included in Superhero Bits, we have to split this post over TWO pages. Click the link above to continue to the second page of Superhero Bits.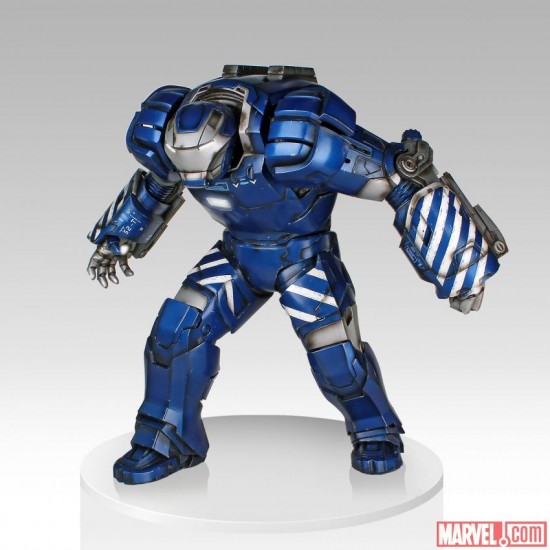 This Gentle Giant Igor statue from Iron Man 3 is amazing.
Yahoo interviewed one of the spy photographers watching the set of Batman v Superman.
Here's another new clip from LEGO Batman: Be-Leaguered.
If you want a Guardians of the Galaxy shirt, but with cats, click here.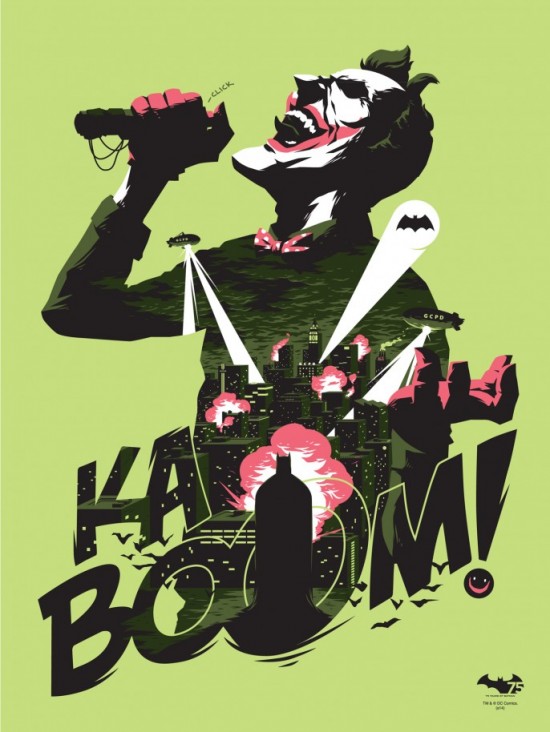 Check out this awesome new Joker screenprint by Florey from the Poster Posse. It's on sale Wednesday.
This DC Comics visual history book seems pretty neat.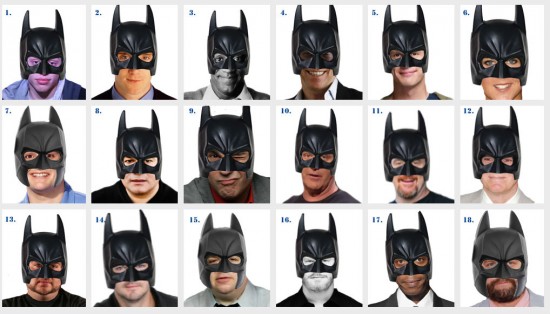 Can you identify these comedians in Batman masks? Head to The I Bang for the answers.
Boing Boing wrote about how comic book conventions became so not about comics anymore.