Natalie Dormer Enters 'The Forest' For Producer David Goyer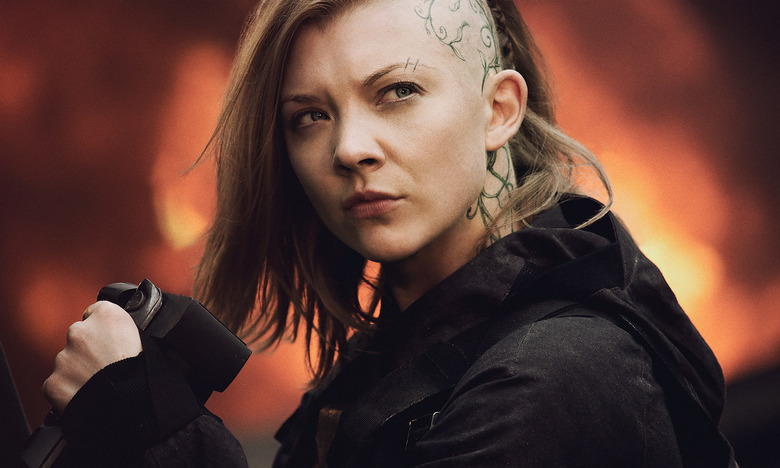 Natalie Dormer is one tough cookie, as evidenced by her steely turns in Game of Thrones, The Tudors, Elementary, and the upcoming The Hunger Games: Mockingjay. Now she's going to use that spirit to battle supernatural forces for David Goyer.
The British actress has just signed on for The Forest, a thriller set in Japan's Aokigahara forest — nicknamed the "Suicide Forest" for the number of people who end their lives there. Spooky. Hit the jump for more on Natalie Dormer The Forest.
Variety reported the news. The Forest is director Jason Zada's first feature after a series of short films. Sarah Cornwell and Nick Antosca wrote the script based on an idea by Goyer, who is producing. Dormer will play an America woman who enters the Aokigahara Forest to search for her missing twin sister. Once there, she faces angry souls who perished in the forest and now torment wanderers. 
According to a New York Times article published in 2012, the Aokigahara forest is the most popular place to commit suicide in Japan, and believed to be the second most popular suicide site in the world. (San Francisco's Golden Gate Bridge comes in first.) So there's plenty of real-life mythology for the filmmakers to work with there, even if the plot is not technically based on a true story.
Since her movie debut in 2005's Casanova, Dormer has built up a devoted fan following. While currently best known for her TV work, Dormer has booked an increasingly high-profile series of film projects over the past few years including Captain America: The First Avenger, Rush, The Counselor, and of course, The Hunger Games: Mockingjay Parts 1 and 2. But those have mostly been supporting roles, so it's great to see her nab the lead for once.
Focus Features has The Forest set for release on January 8, 2016.