Paul Reubens Says Pee-Wee Movie News Is "Very Imminent;" Will Start Shooting Early 2015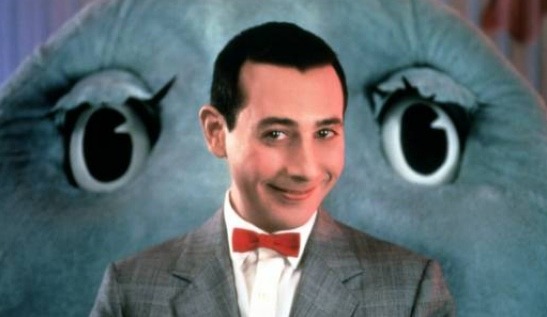 The back and forth surrounding a new Pee-Wee Herman movie feels like an elaborate prank Pee-Wee himself would be proud of. We hear it's coming, we hear they're close, star Paul Reubens comments, producer Judd Apatow comments, but we still don't have anything concrete. That could change soon. Reubens is promoting the new release of Pee-Wee's Playhouse on Blu-ray and said that news on a new Pee Wee Movie is "very imminent." Read his full quote below.
Reubens was speaking to Rolling Stone about the film, and offered this encouraging quote.
There's going to be a big announcement any minute now.... Yes. It's been months and months of being right on the verge of being announced...I thought something was going to go public yesterday, actually, and that you'd be the first person I'd be talking about this with. But I'm thinking there will be something made public very soon. It's going to get made shortly after the new year. I wish I could tell you about it right now, because...I mean, it's amazing. It's going to be amazing. It think it first got leaked four years ago or so that the movie was going to be made, and ever since then it's just been stalling and stalling. So I'm really ready for this to happen. But I'm not kidding: It's very imminent.
Actually, if you're at all a fan of Pee-Wee, that whole interview is interesting and informative. A good read.
As for the movie, if Reubens says filming is going to start early next year, things are likely set and just waiting on an official reveal. In fact, I'd imagine there's a trade reporter working their sources right now to find out who is directing the film, what it's called and what the angle is. It'll have a lot to live up to. Pee-Wee's Big Adventure is an unbelievable film and Big-Top Pee-Wee, though inferior to the first movie, is still pretty decent.
What do you want to see in a new Pee Wee movie?