30th Anniversary 'Back To The Future' Screenings Will Feature Live Orchestra And New Music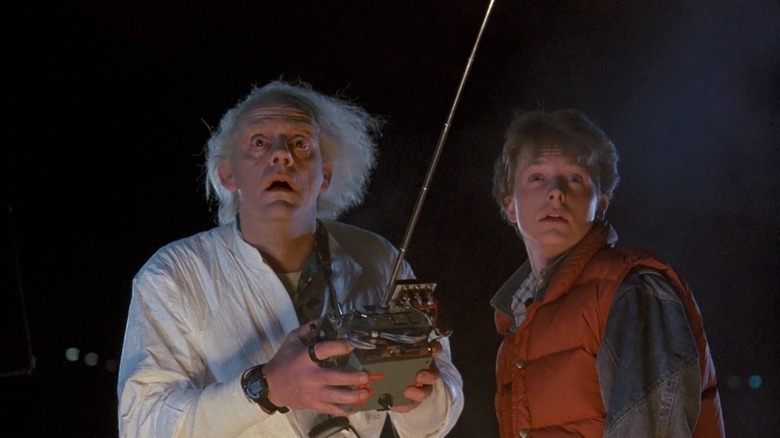 Today is October 21, 2014. In exactly one year, we'll have Hoverboards, flying cars, Jaws 19 and a Cubs World Series victory. At least, that's what Robert Zemeckis' Back to the Future Part II surmised. And while it's going to end up being totally wrong about all of it, it's a date everyone is looking forward to.
2015 also marks the 30th anniversary of the first Back to the Future film, released on July 3, 1985. Much like we saw with Ghostbusters this year, plenty of celebrations are expected for the milestone from merchandise and screenings to documentaries and more. One new addition to the list is the announcement of special 30th anniversary screenings that'll play at concert venues all over the world. There, the soundtrack of the film will be edited out so a full orchestra can perform Alan Silvestri's iconic score live. Even better? Silvestri is writing 15 minutes of new score for the performances. 
Entertainment Weekly exclusively broke the news of these Back to the Future live orchestra performances, which will begin in late May, a bit ahead of the actual anniversary. The full schedule has not been revealed, but the first event will be Lucerne, Switzerland performed by the 21st Century Orchestra. From there, one can assume it'll hit other major venues across the globe.
The event is being promoted by IMG Artists and the Gorfaine/Schwartz Agency and a spokesman told Variety "other venues are expected to book the film." So look for a full schedule in the coming months. This is still a ways out.
Silvestri's score for Back to the Future is obviously celebrated, but rarely gets mentioned alongside the great scores of all-time. I think it deserves some consideration. It's uplifting, it's catchy, it sets the mood and it adds lots of drama to each and every scene. Even the subtle chimes perfectly convey the wonder Zemeckis was going for.
We'll surely let you know when further venues for this event are announced. Are you going to try to go to the Back to the Future live orchestra screenings?