Sean Bean Joins Matt Damon In Ridley Scott's 'The Martian'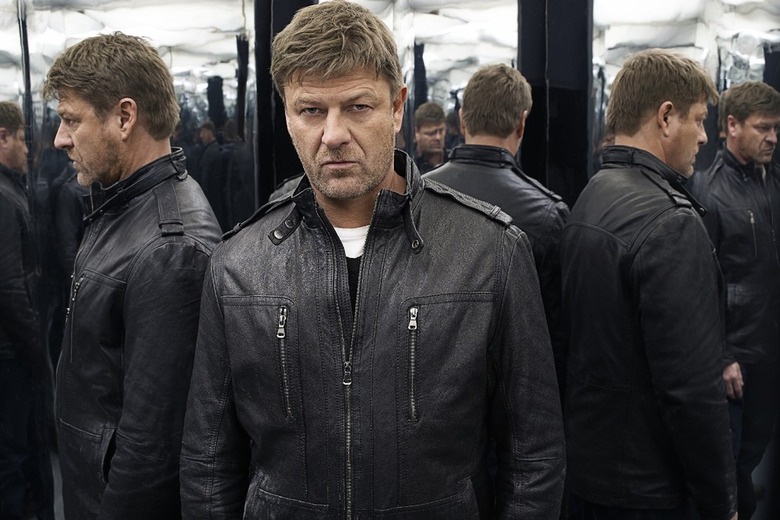 As Ridley Scott's The Martian approaches the start of shooting, yet another high-profile name has entered its orbit. Sean Bean is reportedly set to star in the space survival drama, which centers on an astronaut played by Matt Damon. Hit the jump for more on the Sean Bean The Martian casting.
THR reports Bean will play a NASA flight director. The casting may have some of you wondering why a NASA flight director might drop dead in the middle of a rescue mission, but I've heard that — in a big change of pace for Sean Bean — his character actually survives the whole ordeal.
Bean currently stars on TNT's Legends and has several releases due out in the next couple of years including the Wachowskis' sci-fi epic Jupiter Ascending and the Adam Sandler action comedy Pixels. (The latter reunites him with Game of Thrones star Peter Dinklage, amusingly enough.)
The Martian lands November 25, 2015. Here's the synopsis for Weir's novel:
Six days ago, astronaut Mark Watney became one of the first people to walk on Mars. Now, he's sure he'll be the first person to die there. After a dust storm nearly kills him and forces his crew to evacuate while thinking him dead, Mark finds himself stranded and completely alone with no way to even signal Earth that he's alive—and even if he could get word out, his supplies would be gone long before a rescue could arrive. Chances are, though, he won't have time to starve to death. The damaged machinery, unforgiving environment, or plain-old "human error" are much more likely to kill him first. But Mark isn't ready to give up yet. Drawing on his ingenuity, his engineering skills—and a relentless, dogged refusal to quit—he steadfastly confronts one seemingly insurmountable obstacle after the next. Will his resourcefulness be enough to overcome the impossible odds against him.