See 'RoboCop' Behind The Scenes Photos From New Official Book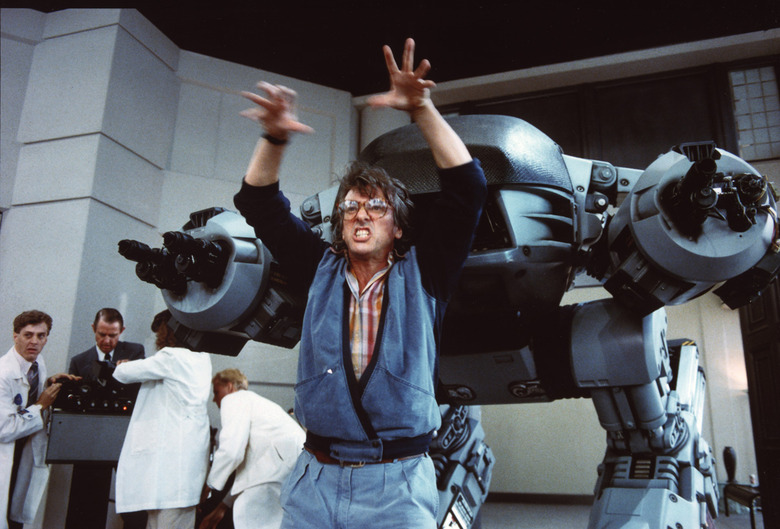 We may receive a commission on purchases made from links.
When it comes to modern sci-fi movies, RoboCop has to be one of the best. Part machine, part man, the 1987 film by Paul Verhoeven is a satirical, violent masterpiece. At its center is the gorgeously designed, iconic lead character who returned for two much lesser sequels, and was redesigned for a reboot released earlier this year.
So how did RoboCop come to be? What's the story behind the silver and chrome character? A new book called RoboCop: The Definitive History hits shelves Tuesday. Written by Calum Waddell, it has all the answers. To celebrate its release, we've got a set of amazing RoboCop behind the scenes photos like the one above. Check them out below.
RoboCop: The Definitive History by Calum Waddell is out October 21. You can snag a copy by clicking the below image.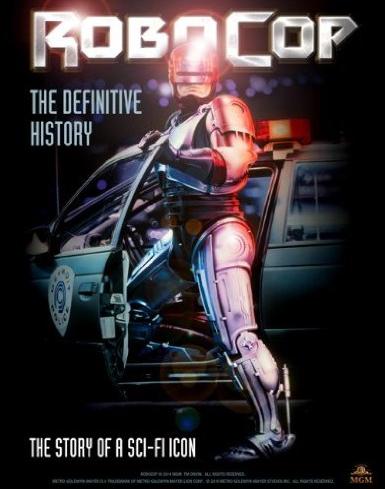 And here is a batch images — some of these have been circulated before, but they've been reproduced in much better quality thanks to the new book.
RoboCop Behind the Scenes Photos
Here's what you're looking at in each image:
Paul Verhoeven adopts a hands on approach to directing. (Robocop 1987)
Full size model of Robocop's Armor (Robocop 1987)
Director Paul Verhoeven on set, plotting out the movements of the ED-209 (Robocop 1987)
Designs for OmniCorp's ED-209 (RoboCop 2014)
Storyboards showing Murphy and his partner Jack Lewis attempting to take a crime boss into custody, resulting in Lewis being shot. (RoboCop 2014)
Concept art showing the link between Murphy's brain and the state of the art omnicorp technology. (RoboCop 2014)
And here's the official description of the book:
n 1987 a science fiction blockbuster arrived and a pop culture legend was born. RoboCop is the story of a hero police officer iIn near-future Detroit who is gunned down and reborn as justice-seeking cyborg. The groundbreaking visual effects, thrilling set pieces, and biting satire entertained audiences the world over.
The film spawned two sequels, TV versions, swathes of gorgeous merchandise, and, in 2014, was reimagined for the new millennium.
For the first time ever, here is the whole story of RoboCop.
RoboCop: the Definitive History details the journey from the original script and early concept designs, all the way to the art and stunning effects work on the 2014 reimagining. Rare and exclusive images, script pages, storyboards, and much more have been discovered in the archives and are presented here for the first time, alongside brand new interviews with key creatives such as Ed Neumeier, Michael Miner, Jose Padilha, Joel Kinnaman, and Nancy Allen.
This is a landmark book for a science milestone. And for RoboCop fans this books fulfills all prime directives.
Calum Waddell has been a film critic for a decade, featuring in a number of newsstand publications. In addition, he obtained his PhD in Film and Philosophy from Aberdeen University in 2014. His first full length feature, "Slice and Dice: The Slasher Film Forever" was released to UK DVD in 2013 and many of his "making of" featurettes can be found on the Arrow Films and Video line.
This images are – © 2014 MGM. ROBOCOP materials © 1987 – 1998 Orion Pictures Corporation. ROBOCOP (2014) © 2014 Metro-Goldwyn-Mayer Pictures Inc. and Columbia Pictures Industries, Inc. ROBOCOP is a trademark of Orion Pictures Corporation. All Rights Reserved