First Key And Peele Movie Is 'Keanu,' About A Stolen Cat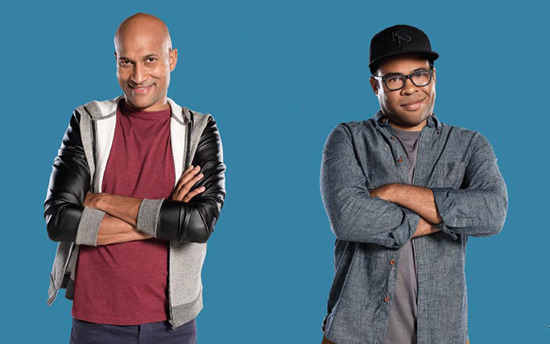 Keegan-Michael Key and Jordan Peele have been so successful on television that they have multiple films in development. There's a thing with Judd Apatow, a possible Police Academy reboot, and a film based on their Key & Peele character Mr. Garvey from the 'Substitute Teacher' sketch. Now they've got a film set up at New Line which will shoot by next spring. The movie is Keanu, but the subject of the first Key and Peele movie isn't our favorite time-traveling actor. It's a cat.
Deadline reports that Keegan-Michael Key scripted with Key & Peele and Community writer Alex Rubens, and that "Keanu tells the story of friends who pose as drug dealers to infiltrate the criminal underworld, all to retrieve a stolen kitty."
Jordan Peele said in the announcement, "The movie should resonate with a large audience as almost everyone has had a house pet stolen by a street gang, right?"
Possibly the best news here is that the show's director Peter Atencio is in talks to direct Keanu. Atencio has a great skill with making TV sketch comedy look cinematic, so I'm psyched to see what he does with a movie. Just check out the recent Family Matters sketch to see what this crew can do with a couple people arguing in a room. It's great stuff. (And not safe for work due to language.)