Lost In Translation: Bad Subtitles On 'Guardians Of The Galaxy' Lead To Bad Reviews In China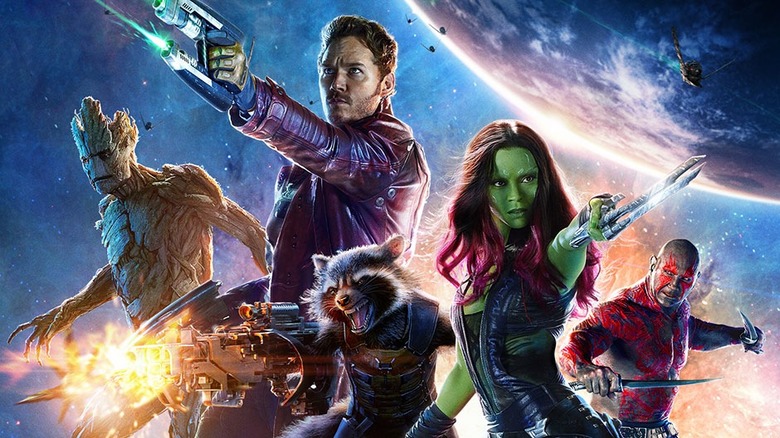 In the U.S., Guardians of the Galaxy was universally well-liked. It got a 91% on the Tomatometer and an A rating from Cinemascore, not to mention over $300 million in domestic box office sales. But that hasn't been the case in China, where it opened to mixed responses from critics and audiences alike last weekend.
It's not that the Chinese are immune to Groot's charms. (Duh, who could be?) Rather, it's because poorly translated subtitles are ruining the jokes. Hit the jump for more on the bad Guardians of the Galaxy Chinese subtitles.
That's really too bad, because the first bit of Chinese translation we saw over here was actually pretty awesome. Not to mention fairly accurate.
This is quite literally what people mean when they say humor doesn't translate well overseas. A lot of Guardians of the Galaxy's jokes (like, pretty much all of the ones involving Drax) relied on English-language wordplay that even a good translator might have found tough to handle. Unlike shiny CG explosions, which are easily understood by anyone anywhere.
The bad subtitles are particularly troublesome for the Guardians because unlike the X-Men or the Avengers, the Guardians a brand-new team based on a relatively obscure set of comic book characters. To be sure, Guardians of the Galaxy is still making good money in China. It earned over $30 million in its first three days). But figures are still falling short of those for similarly themed titles like Captain America: The Winter Soldier and X-Men: Days of Future Past.
At least Guardians of the Galaxy comfort itself with the knowledge it isn't alone on this issue. Men in Black III, Pacific Rim, The Hunger Games, and Skyfall apparently ran into similar problems upon their releases in Chinese theaters.