Robert Redford In Talks For 'Pete's Dragon'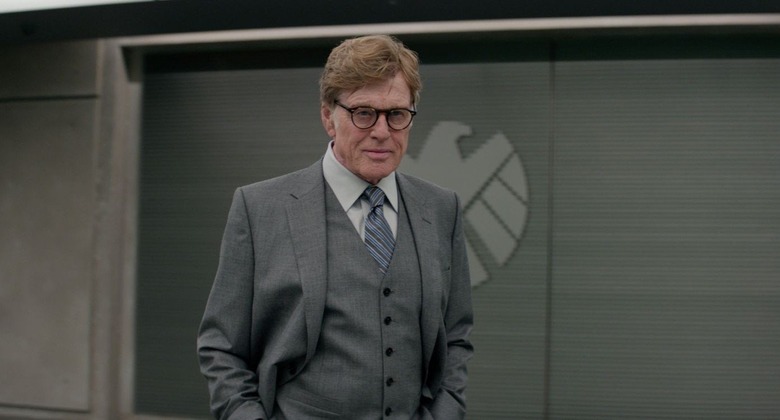 The Pete's Dragon in the works over at Disney has found a high-profile co-star to spin some tales about dragons. David Lowery (Ain't Them Bodies Saints) is co-writing and directing the new take on the old story, and Robert Redford is now in talks to play one of the film's important characters. Along with that news comes a few details on the new setting of the story.
THR reports Redford's talks. We already knew that Oakes Fegley (Boardwalk Empire, Fort Bliss) and Oona Laurence (who won a Tony for 'Matilda') are set to star when the film shoots in New Zealand later this year.
The trade also talks about the new version of the story, which moves the tale so that it takes place "against the backdrop of loggers cutting down a forest. Pete (Oakes Fegley) is a boy whose parents died in car crash, and has been subsequently raised by Elliot, the titular dragon in the threatened forest."
Among the characters who play into the story are "a forest ranger who finds the boy; Natalie, the young daughter (Oona Laurence) of the mill owner; and the greedy brother of the mill owner." And then there's the old local guy who tells tales of dragons — that will be Redford's role. Sounds like that character will more or less fill the role taken in the 1977 original by Mickey Rooney, though with Redford in the part we'll get something very different.
(The character Natalie is one of the new inventions for this telling of the story.)
Robert Redford Petes Dragon
Pete's Dragon will be a live-action film with a CG dragon. We don't have any details of the design or casting for the dragon just yet. And this won't be a musical, but a family drama with a healthy dollop of fantasy.