Shawn Levy Won't Direct 'Minecraft' Movie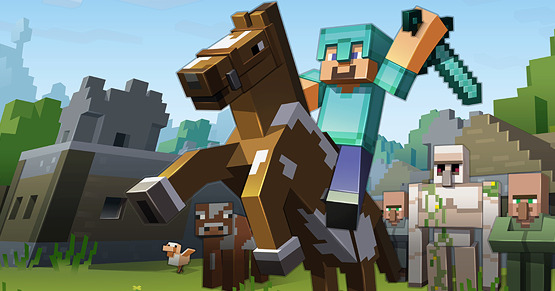 Last month it was reported that Real Steel/Night at the Museum director Shawn Levy would helm a big screen adaptation of the popular video game Minecraft. Now it turns out that Levy won't direct the movie after all. Justin Kroll has learned that "Levy and writers Kieran Mulroney and Michele Mulroney have decided to leave" after the filmmaker and writers presented a new idea to Warner Bros last month but "it didn't mesh with what the video game developers were looking for." So the studio will explore other options.
Angie Han's original story from October 2014 follows:
After the success of The Lego Movie taught Warner Bros. there was money to be made in movies about building blocks, the studio quickly scooped up the rights to the video game Minecraft. Now, as Warner Bros. constructs plans for a Lego Movie franchise, it's also getting the pieces into place for that Minecraft movie.
Shawn Levy has just been tapped to develop and direct the film, while Roy Lee (The Lego Movie) and Jill Messick (Mean Girls) will produce. Hit the jump for more about the Minecraft movie.Minecraft the game was first created by Swedish programmer Markus "Notch" Persson and published in May 2009 through his company Mojang AB. Over 50 million copies of all versions have been sold to date, across all platforms including Xbox, PlayStation, iOS, Android, PC, and Mac. Last month, Microsoft announced a $2.5 billion deal to acquire Mojang.
Few details about the Minecraft movie have been revealed so far, and the game isn't plot heavy so it's anyone's guess what the storyline might be. Last we heard, however, the Minecraft movie was intended as a live-action adventure with multi-quadrant appeal. (The four quadrants being males and females, over and under 25.) And of course, the project is seen has having big franchise potential.
Levy is just coming off of the tepid family dramedy This Is Where I Leave You, and has Night at the Museum: Secret of the Tomb due out at the end of the year. His other credits include The Internship, Real Steel, Date Night, The Pink Panther, and Cheaper By The Dozen.