'Twin Peaks' Novel From Mark Frost Will Explore 25 Years Of Characters' History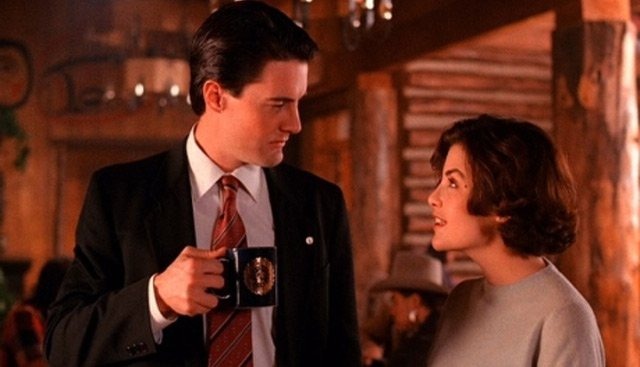 In the years after Twin Peaks, the show's co-creator Mark Frost became a novelist. His first novel, The List of Seven, was published in 1993 and he has written several in the two decades since. Now, with a Twin Peaks revival on the way — a nine-episode third season will air on Showtime in 2016 — Frost is combining his interests in writing and television. A novel called The Secret Lives of Twin Peaks will explore the lives of characters from the show in the 25 years between when it went off the air and the planned revival, and perhaps also tell some deeper secrets. 
The Wrap passes on news that Macmillan subsidiary Flatiron Books will publish the novel in 2015. The story "reveals what has happened to the people of that iconic fictional town since we last saw them 25 years ago," says an official blurb, and will give "a deeper glimpse into the central mystery that was only touched on by the original series."
We know that the new season of the show will be contemporary — that is, 25 years will have passed in the show, too. So this will catch us up on that time, and probably offer some treats for fans of characters who aren't likely to make it into the new season. 
And that tease that the book will also explore the "central mystery" of the show is pretty tantalizing. I wonder if it might go into the post-show adventures of Bob, the show's demonic antagonist. Frank Silva, who played the character, died in 1995, so Bob won't return in his familiar form when the show goes back on the air. Presumably there will be a similar or related force to take his place, but this book could tell some of the Bob story we won't be able to see on the show.
Frost said,
[Flatiron president and publisher] Bob Miller and I have enjoyed a fantastic fifteen year relationship in publishing. This has long been a dream project of mine that will bring a whole other aspect of the world of Twin Peaks to life, for old fans and new. I couldn't be more thrilled.
There are already two primary official Twin Peaks novels. The Secret Diary of Laura Palmer, written by David Lynch's daughter Jennifer Lynch, was published in 1990, between seasons 1 and 2. And The Autobiography of F.B.I. Special Agent Dale Cooper: My Life, My Tapes, written by Mark Frost's bother Scott Frost, was published in 1991. Of the two I much prefer the Cooper book, but I haven't read the Diary since 1990. The Cooper book fills in a lot of backstory and is surprisingly entertaining overall.