'The Man Vs. The Machine' Trailer: Frank Marshall's Chess Showdown Documentary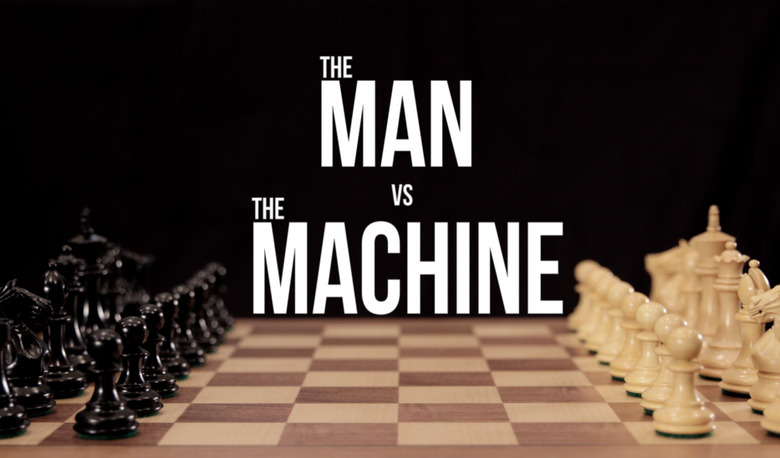 Frank Marshall is known mostly for producing some of the most beloved films of all time, including Back to the Future, Raiders of the Lost Ark, The Goonies, and The Bourne Identity. But from time to time he tries his hand at directing as well. Among other things, he's helmed Arachnophobia, Congo, Eight Below, and the ESPN 30 for 30 installment Right to Play.
His latest directorial effort is a documentary short titled The Man vs. The Machine, chronicling the epic mid-'90s showdown between chess champion Garry Kasparov and IBM computer Deep Blue. Watch The Man vs The Machine trailer after the jump.
"The Man vs. The Machine," which runs about 17 minutes long, is the first in FiveThirtyEight's new documentary short series "Signals." Modeled after ESPN's popular "30 for 30" series in tone and format, "Signals" will aim to "use data analytics to explore stories across political, economic, science, lifestyle and sports domains."
New installments are expected to arrive about every six weeks, with accompanying features and visualizations appearing on FiveThirtyEight.com. Signals is actually one of two documentary series in the works from FiveThirtyEight; "The Collectors" will look at professional statisticians.
"The Man vs. The Machine" had its world premiere at the Toronto International Film Festival in September. It will debut October 22 at 11 AM Eastern time on FiveThirtyEight.com.
On May 2nd,1997, Garry Kasparov, arguably the greatest human chess player ever, sat down in New York City to do battle with IBM's chess-playing computer, Deep Blue. While the much hyped match of man versus machine consisted of six chess games over nine days, there are many who would claim the entire contest was decided in just one move. This short documentary tells the epic tale of how mankind lost to the machine and highlighting what may have been man's ultimate downfall ... having emotions.