First Look: Emma Stone In 'Cabaret' On Broadway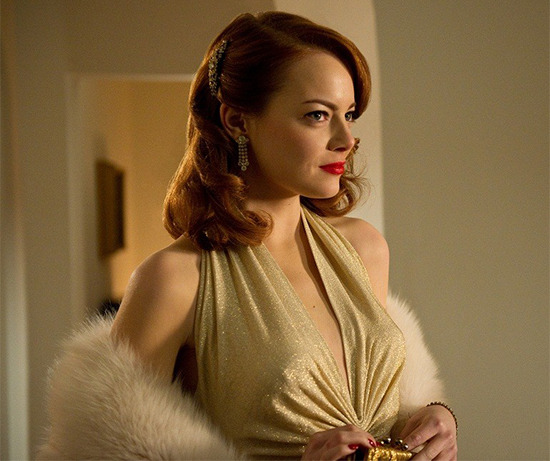 It used to be if you were a TV actor, you stayed on TV. Movies movies, stage stage. These days though, it's all jumbled up. TV stars star in movies, movie stars go to TV and everyone performs on the stage. Live performance, for an actor, is the ultimate challenge and rush. It's why you see actors like Denzel Washington, Scarlet Johansson, Benedict Cumberbatch and so many others performing on Broadway or the West End.
The latest to make the transition is Gwen Stacy herself, Emma Stone. She's about to star in Cabaret on Broadway, taking over for Oscar-nominee Michelle Williams. Below, get a first look at Stone in the iconic lead role of club singer Sally Bowles.
Entertainment Weekly revealed the pic: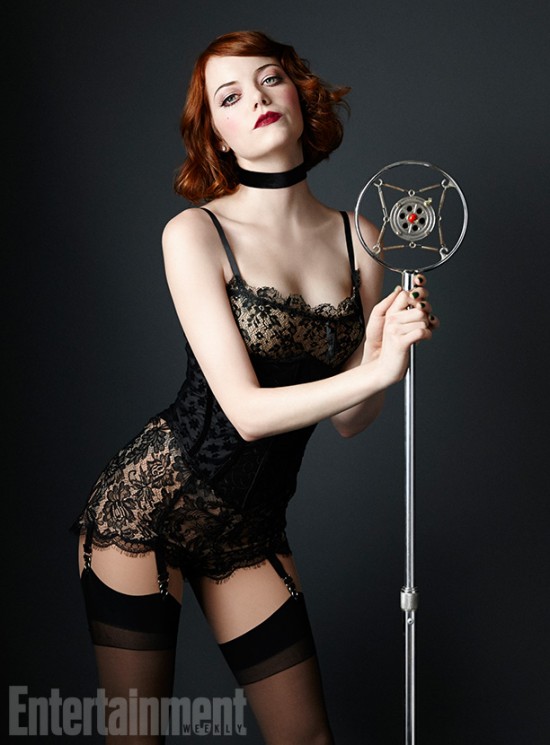 Stone starts in the role on November 11 and will stay there through February 1, 2015. You can get tickets to the show at www.cabaretmusical.com. It's at Studio 54 in New York City. Alan Cumming is the Emcee, a role that he won a Tony for, through the end of March.
Cabaret debuted on stage in 1966 and was loosely adapted into an Oscar-winning film in 1972. The following year, it nearly swept the Oscars, winning eight total awards including Best Director and Best Actress, but lost Best Picture to The Godfather. It remains the most-awarded Oscar film to never win Best Picture.
Stone can be seen in this weekend's release, Birdman, and then next summer in Cameron Crowe's still untitled Hawaii film. She's also in Woody Allen's 2015 release. Beyond that she's on a bit of a film break, hence the ambitious stage role.
Here's a question. Does a big star like this appearing in a Broadway show make it more appealing? For me, it does, but only in the case of a revival. For a revival, you know the material anyway, so it's cool to see someone interesting in the role. Stone should be great in this one.