Zack Snyder Confirmed To Direct Two-Part 'Justice League'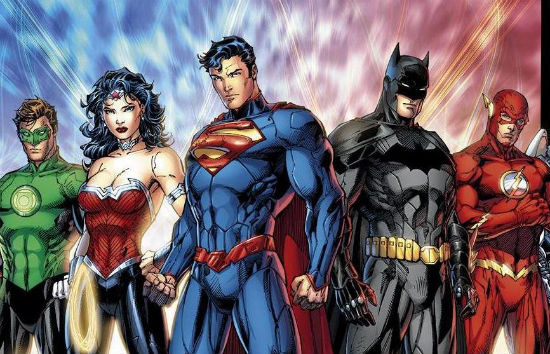 We pretty much knew that Zack Snyder would end up directing Justice League, but now that Warner Bros. has revealed official plans for its giant DC Comics movie slate, there's an interesting detail. Snyder is confirmed to direct not just one Justice League film, but two films.
More interesting are the titles. This isn't one film and a sequel, but a two-part story. Zack Snyder will direct Justice League Part One for release in 2017, and Justice League Part Two for 2019.
Details are thin right now, but the official press release says:
"Justice League Part One," directed by Zack Snyder, with Ben Affleck, Henry Cavill and Amy Adams reprising their roles (2017)
"Justice League Part Two," directed by Zack Snyder (2019)
We know that Warner Bros. is one of many studios that likes splitting films in two when possible, but this is the first time we've seen that approach applied to a superhero film. We have no idea at this point what the story of the Justice League project will entail. Is Darkseid too big?
In addition, there's no confirmation about other heroes appearing in that first film. Presumably we'll see Jason Momoa as Aquaman. Ezra Miller has been cast as The Flash for a solo film that will hit in 2018, so will he be introduced in this first Justice League movie? Probably.