'Fantastic Beasts And Where To Find Them' Will Be "At Least A Trilogy"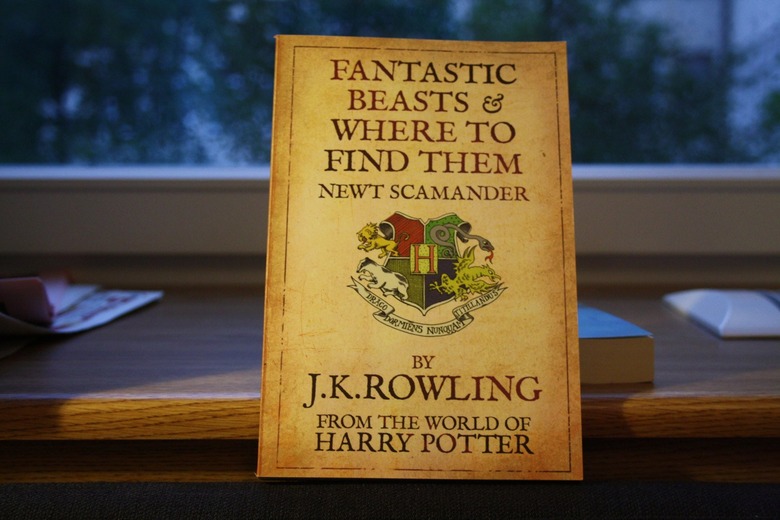 Warner Bros. is betting big on J.K. Rowling and the world of Harry Potter. We already knew the first spin-off, Fantastic Beasts and Where to Find Them, written by Rowling and directed by David Yates, would be out on November 18, 2016. We also knew it was the first in a planned trilogy. But Wednesday, we learned much more.
Kevin Tsujihara, the CEO of Warner Bros., announced Wednesday the series will be "at least" a trilogy and that the second and third installments will be released in 2018 and 2020. Read more about the Fantastic Beasts trilogy below.
The news came as part of a a Time Warner investors meeting. Here's the snippet from the press release:
The Studio will release three pictures, in 2016, 2018 and 2020, based on best-selling author J.K. Rowling's original story and screenwriting debut, "Fantastic Beasts and Where to Find Them." Set in an extension of her familiar wizarding world, featuring magical creatures and characters inspired by Harry Potter's Hogwarts textbook and its fictitious author, Newt Scamander, "Fantastic Beasts" will be directed by David Yates, who directed the last four Harry Potter movies, and reunite the filmmaking team of David Heyman, J.K. Rowling, Steve Kloves and Lionel Wigram.
We don't know if Rowling is writing the other two films, or if Yates will direct, but they'll definitely be involved. The inclusion of Steve Kloves in the above info suggests he could write one or both of those movies. He penned the adapted screenplays for almost all of the Potter films.
Rowling recently tweeted that she's been tweaking the script for the first film and, once that's in, you can imagine the pre-production magicians will begin to go nuts with design, casting and so much more. It's like a whole new wizarding world is coming and will be there for a long time.
Do you think fans will embrace Fantastic Beasts?