Matthew McConaughey, Jake Gyllenhaal, And Oscar Isaac Also On 'Doctor Strange' Shortlist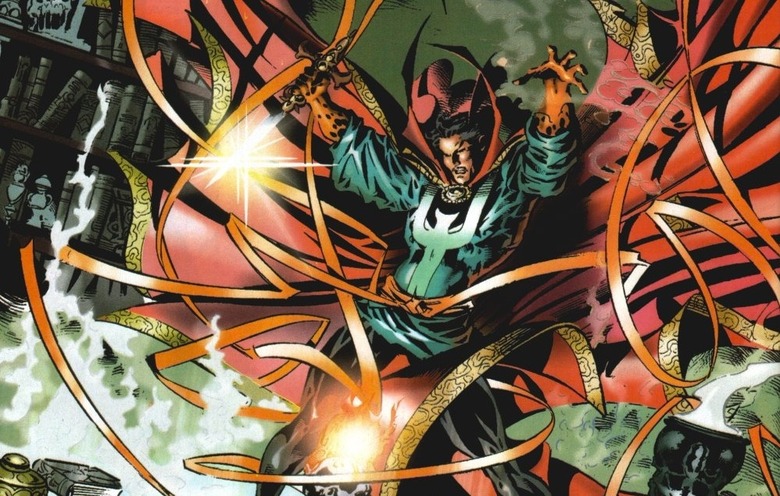 For a while there, it looked like the Doctor Strange casting rumors were finally coming to a rest. Then Joaquin Phoenix decided he didn't want to do the movie after all. That sent Marvel back to square one, and the rest of us gossiping and speculating all over again about who might get the part.
A couple weeks ago, we got word Ethan Hawke was up for the role, and yesterday we heard Ewan McGregor was being looked at as well. Now a new report reveals several more names on the shortlist: Matthew McConaughey, Jake Gyllenhaal, Oscar Isaac, and Jared Leto (again). Hit the jump for all the latest Doctor Strange shortlist.
As for the others:
Execs want a star for the role, and McConaughey definitely fits that criteria. He's emerged from the McConnaisance a freshly minted Oscar winner with A-list name recognition. In fact, he might even be too big for Marvel — fitting Doctor Strange into McConaughey's busy schedule will be a challenge — but the studio figures if they could get Phoenix in talks, they can get just about anyone else to at least hear them out.
Gyllenhaal is the youngest on the current shortlist, but he's still within the mid-30s-to-mid-40s range that Marvel seems interested in. He's apparently quite keen to take on a superhero role after coming close in the early 2000s with Sony's Spider-Man franchise. Recently, Gyllenhaal has been racking up compliments in darker pics like End of Watch, Prisoners, Enemy, and Nightcrawler.
Isaac is the least well known of the six right now, but that'll change in a big way when Star Wars Episode VII comes out. Since that's also a Disney production, the studio is in prime position to snap him up for another franchise before he really blows up big. He's an excellent actor who consistently makes the most of whatever he's in, from Sucker Punch to Inside Llewyn Davis.
While the Doctor Strange lead is still up in the air, the director and release date are not. Scott Derrickson is directing Doctor Strange for release on July 8, 2016.