Lizzy Caplan In Talks For 'Now You See Me 2'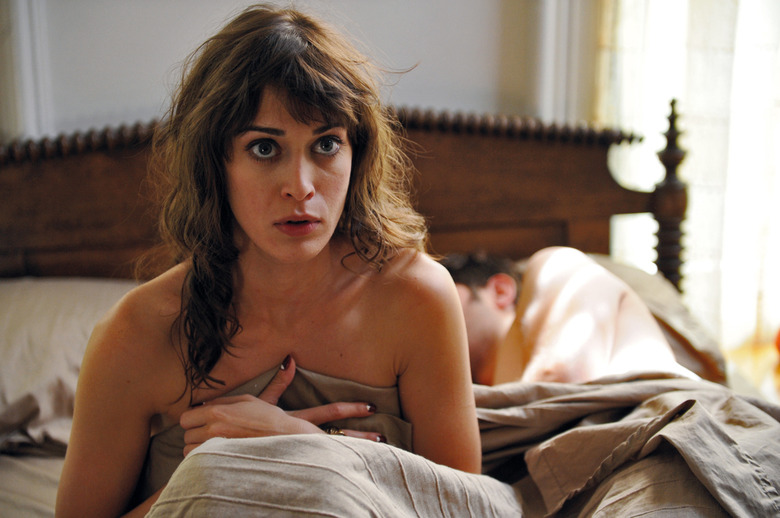 Now You See Me 2 is getting some of that Lizzy Caplan magic. The Emmy-nominated Masters of Sex star has entered talks for the sequel, which is being directed by Jon M. Chu.
She joins Jesse Eisenberg, Woody Harrelson, Isla Fisher, Dave Franco, Morgan Freeman, Michael Caine, and Mark Ruffalo, who are all returning from the first film, and Daniel Radcliffe, who recently signed on as Caine's son. More on the Lizzy Caplan Now You See Me 2 news after the jump.
Caplan has been in the public eye ever since her recurring gig on Freaks and Geeks. Her credits include everything from studio efforts like Mean Girls and Cloverfield to prestige projects like 127 Hours to indies like Save the Date and Bachelorette (the latter of which also starred Now You See Me's Fisher). Caplan has been all over TV as well, with a regular role on Starz's Party Down and guest spots on The League, New Girl, and True Blood.
More recently, her acclaimed turn in Masters of Sex seems to be opening up even more opportunities for her. She'll be seen later this year in The Interview, which reunites her with Freaks and Geeks stars James Franco and Seth Rogen, and next year in Jonathan Levine's untitled Christmas movie, which also stars Rogen.
Little has been revealed about the plot of Now You See Me 2, which was written by Ed Solomon and Pete Chiarelli. Alex Kurtzman, Roberto Orci, and Bobby Cohen are producing. Shooting on Now You See Me 2 begins in December for release on June 10, 2016.