Javier Bardem In Talks For 'Pirates Of The Caribbean 5' Villain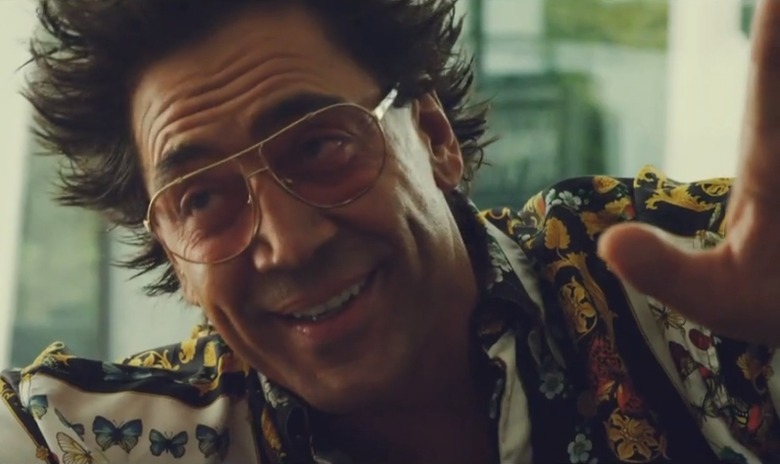 We've seen Javier Bardem play as bad as bad can be in No Country for Old Men, and we've recently seen him play a morally compromised but clear-eyed weirdo in The Counselor (above). And he's explored exaggerated action-film villainy in Skyfall. Now he's in talks to go into full-on cartoon villain mode for Pirates of the Caribbean 5. All the info we have on the potential Javier Bardem Pirates 5 deal is below.
The Wrap had the news first, but THR fills out some details, saying "Bardem would play a ghost captain who blames Sparrow for the death of his brother and is searching for a supernatural object to aid him."
Johnny Depp and Geoffrey Rush will both return to play Captain Jack Sparrow and Captain Barbossa, respectively. There's also word of a female lead for the film — a yet-to-be-cast character who is accused of practicing witchcraft, and who would be the romantic interest for Jack Sparrow.
Joachim Ronnin and Espen Sandbreg (Kon-Tiki) take over directing duties for this fourth sequel, which is scheduled to shoot in Australia in 2015. That puts the release date for the movie sometime in the summer of 2016 at the earliest.